Community Forest Program and Tree Planting Activities on Former Mine Lands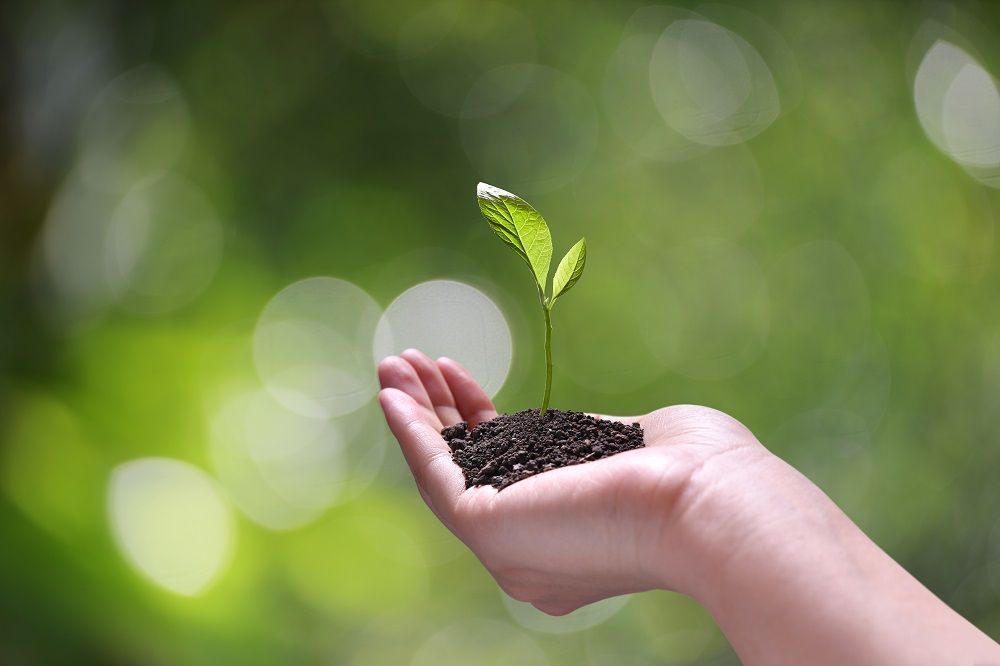 Program menanam pohon
(Istimewa)
One Million Trees Movement Day is celebrated on January 10 every year. Then, what is the purpose of this One Million Trees Movement Day? One Million Trees Movement Day aims to raise awareness of the importance of planting trees for the common good.
This movement is also one of the efforts to save forests and preserve the environment. Thus, a healthy, cool and beautiful environment will be created.
The Million Trees Movement Day invites us to continue to preserve trees that play a very important role in human life. This movement was first proclaimed by President Soeharto in Jakarta on January 10, 1993.
In his speech at the time, President Soeharto invited all levels of society to take part in the One Million Trees Movement, namely planting more than one million trees in each province.
Through this tree-planting movement, the problem of global warming is expected to be resolved. This is because a lot of light or sunlight will be absorbed by trees through photosynthesis. As a form of our concern for the environment, we can start by planting trees in our home environment, then taking care of them for the sake of environmental sustainability.
Government Invites People to Plant Trees
The One Million Tree Movement, which is celebrated every January 10, is carried out as a form of effort to save forests and preserve the environment. The celebration of this day invites everyone to continue to preserve trees that are very important for human life.
There are many activities that can be done, including planting trees in various places. This is important considering that trees have the ability to absorb carbon dioxide from the air and produce oxygen. According to greeners.co, through these activities, trees can reduce the number of greenhouse gases in the atmosphere.
The Coordinating Minister for Human Development and Culture (Menko PMK) Muhadjir Effendy said people must develop a mentality to want to nurture and plant trees. According to him, this is part of the Mental Revolution.
"Let's change our mentality that likes to cut down trees and destroy forests, into humans who like to plant," said Muhadjir.
According to Muhadjir, planting trees is the same as planting goodness on earth. According to him, trees that produce oxygen will be beneficial for life for all living things on earth.
"So if we plant trees and the trees produce oxygen, which is through inhaling oxygen from the plants we plant, that's called charity, supporting millions of people," said Muhadjir.
PKT Launches Community Forest Program
PT Pupuk Kalimantan Timur (PKT) has not remained silent in its efforts to support the Tree Planting Movement. As a concrete form of implementing Environment, Social, and Governance (ESG), PKT, which is the pioneer of the green transformation of the country's petrochemical industry, has again launched its latest innovation.
Collaborating with the Indonesian National Armed Forces (TNI), PKT launched a program aimed at reducing carbon emissions entitled Community Forest. In this program, 10 million trees will be planted by 2030.
"PKT will continue to consistently make sustainable innovations to achieve the target of reducing carbon emissions through various supporting programs. We have launched various initiatives in the ESG corridor, all aimed at realizing the company's commitment to green transformation," said PKT Director, Rahmad Pribadi.
Rahmad added, previously PKT enlarged the mix of operational electrical energy from new, renewable energy through solar panel (PLTS) Roofs and electric motorbikes. The Community Forest program is expected to contribute to the potential absorption of carbon emissions of 5,379 tons of CO2 per year. In addition, all PKT programs and policies are targeted to reduce carbon emissions by 32.50 percent by 2030.
For the initial stage, PKT cooperates with KOSTRAD to plant 3,000 trees in the KOSTRAD Cibenda, Sukabumi training area of ​​10 hectares in 2022 and will continue up to 200 hectares with a total plant of more than 60,000.
Types of trees planted include mango, jackfruit, durian, avocado, and soursop. There are also rare plants such as matoa, bisbul, menteng, and gandaria.
"This community forest program is also to protect biodiversity, improve the welfare of the community around the planting site, and provide added economic value to land that is less productive," he said.
According to Rahmad, planting will be carried out in several areas, such as critical land, idle or less productive land, ex-mining land, and coastal areas.
Commander of KOSTRAD, Lieutenant General Maruli Simanjuntak, supported the implementation of the community forest program initiated by the PKT. For Maruli, a program is a real form of the TNI and PKT which contribute directly to reducing carbon emissions.
"Carbon emissions are one of the main causes of climate change. On behalf of the TNI, we will continue to work together with the PKT to help provide as much land as possible for planting trees. We hope that this program will benefit not only the TNI but also the community and the environment," he said.
Previously with the Community Forest Program, PKT and the Ministry of Environment and Forestry had carried out efforts to restore ex-mining land in Kalimantan. One of the ex-mining lands that are being repaired is in Makroman, East Kalimantan, and Monterado with an area of ​​31,57 hectares.
Director of Operations and Production of Pupuk Kaltim Hanggara Patrianta said the company pays great attention and contributes to maintaining the quality and function of the environment for sustainability. According to him, strategic collaboration with the Ministry of Environment and Forestry is one of the principles of maintaining the 3P balance (people, profit, and planet).
"We believe that with our innovative agricultural technology and environmentally friendly fertilization, we can help increase the use value of the ex-mining land for both the environment and the surrounding community," added Hanggara.
He also appreciates the trust of the Ministry of Environment and Forestry, which has once again partnered with PKT to restore ex-mining land. He is optimistic that the restoration of ex-mining land through planting various types of plants in demonstration plots (DemPlot) will grow well.
"Hopefully, the effort to restore ex-mining land with the Ministry of Environment and Forestry can inspire other parties to jointly create a greener environment for a more beautiful earth," he added. (Safaanah)