Getting Scorned by Neighbors, This Woman Is Now a Successful Young Farmer
kisah petani sukses
(kisah petani sukses)
Maria Yumetri Omenu, this inspiring millennial farmer from North Central Timor Regency, must be an example for other young people in the Province of East Nusa Tenggara (NTT).
How come? The woman who graduated from the Faculty of Teacher and Education Biology Study Program at the University of Timor (Unimor) has succeeded in turning idle and barren land in Unini Village, West Insana sub-district, North Central Timor Regency, into productive land for Horticulture crops.
Methy admitted that her determination to become a farmer arose when she finished her education in Biology at the Faculty of Teacher Training and Education in 2015 and then she tried to apply for several jobs but was never accepted. Nevertheless, she didn't give up, all she had in mind was how to earn her own income.
She then received information about a program from the PLAN International Foundation which is engaged in organic farming, and she had the opportunity to take part in a 100-day organic farming training in Cianjur. After the training, Methy returned to her hometown in TTU Regency and immediately applied the experience she had gained. Together with several colleagues, they cultivate only 5 Are of land for horticultural farming.
Ups and Downs of Methy's Journey to Becoming a Successful Farmer
Methy admits that initially starting an agricultural business did not go smoothly and they even experienced crop failures. She faced criticism from the local community, including her own family, who did not support her.
"Firstly, we were just opened 5 land but failed because the water was dry. So, we moved land using our parents' land. When I first decided to cultivate agricultural land, many people, including my family, mocked me and did not support me. They thought I was going to college for a bachelor's degree. but when you go home to become a farmer, it's better not to go to college. For them, farming is dirty work and is considered a profession that is at the bottom of the class." Methy said.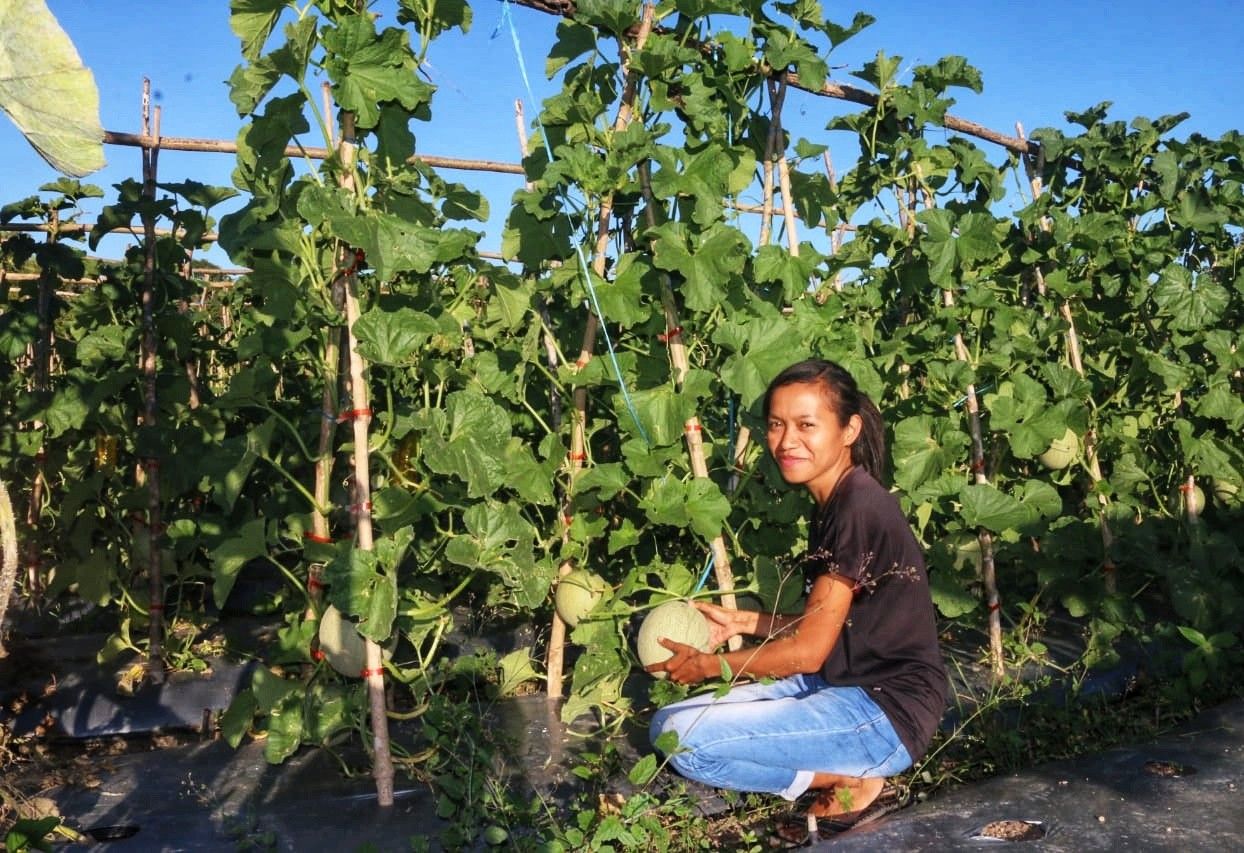 However, those failures and criticisms fueled her spirit. She wants to change the mindset of the people around her and prove that being a farmer can also be successful by cultivating the potential and opportunities that exist in her area. Now she managed to prove it.
Methy chose a path to rise from the challenge. Together with his colleagues, he formed the Atmen Youth Community (KOMPPENI).
As an effort and all of the hard work, the woman who was born in 1991 is now a successful millionaire. She has also managed to earn a fantastic amount of income thanks to their efforts to turn barren, idle land into expanses of horticultural crops. Methy also detailed that in a year her horticultural crops can be harvested four times, and can reap a profit of up to Rp. 30,000,000 to 40,000,000.
One thing to be proud of is Maria Yumitra Omenu has been named for the Ambassador of Indonesian Millennial Farmers along with 2000 other people by Indonesian President Joko Widodo since August 6, 2021.
Commodities developed by Methy and her colleagues include melon, pitchay, broccoli, cucumber, pumpkin, chilli peppers, curly chillies, and cabbage.
The development of horticulture on dry land is starting to be looked at because it has enormous potential and opportunities to be developed in the future.
"Factors that affect horticultural farming on our dry land can range from physical factors and non-physical factors. Physical factors include topography, climate, sunlight and temperature, and soil. Non-physical factors also affect agriculture, including capital, workforce, marketing, transportation, technology, and communication," said Methy.
Maria and her farmer group use simple drip irrigation apart from water from the river which is usually used for agricultural irrigation in her area.
"We are also working with various parties from the government to the private sector to develop our business including the TTU Agriculture Service, PT. Power Agro, CV Duta Agro Mandiri, NTT Bank, and the University of Timor." Methy said.
Currently, Methy is preparing a schedule for planting each commodity so that the income can be obtained every month. Methy is also currently busy developing her 2 Ha cultivated horticulture farming area. Due to his success in agriculture, now many students and students are starting to realize and want to study farming with her in their agricultural areas.
"I have a dream that one day the people of North Central Timor Regency will take advantage of the existing agricultural potential so that TTU Regency will become one of the areas that supply agricultural products whose sales prospects are not only in the region but can be exported abroad," said Methy.
She also advised the younger generation in TTU Regency to be able to develop the potentials that exist in the region.
"Our land is actually fertile land, rich land, we are the only ones who don't want to try to develop it. I hope that the younger generation will see this opportunity. Don't just think about going to school to pursue a degree to become an office worker, or become a civil servant. Even though we are also farmers be successful," she concluded. (Nisa)