Getting to Know Essential Oils at Rumah Atsiri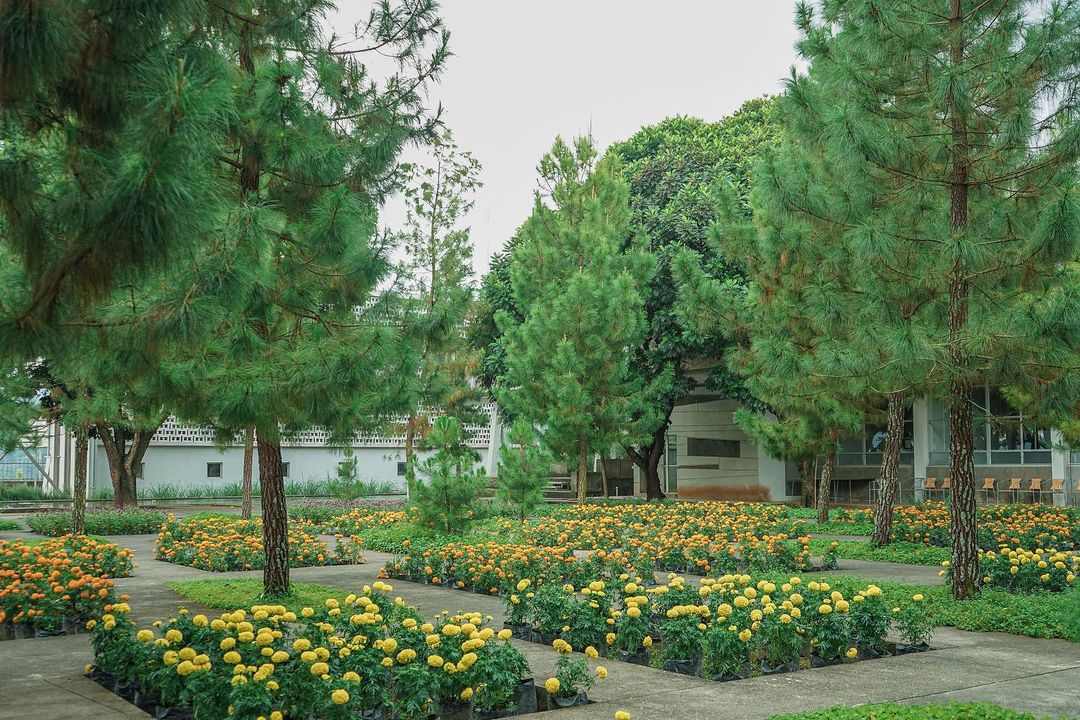 Rumah Atsiri – Foto oleh Instagram/rumahatsiri
(Istimewa)
Indonesia is famous for its abundant fertile soils and rich in plant biodiversity. There are about 40,000 species of plants that grow in the country. Some of these plants are used for food, medicine, and essential oils. 
Some of the plants commonly used as basic ingredients for essential oils (atsiri) are lemongrass, lemon, orange, ginger, sandalwood, and jasmine. Essential oils provide different benefits and scents according to the type of plant used as the main ingredient.
If you want to know more about the scent of essential oils from various plants and how to process them, you can visit Rumah Atsiri Indonesia which is located in Plumbon Village, Jl. Watusambang, Tawangmangu, Central Java.
Rumah Atsiri Indonesia is a revitalization of Citronella Factory which was established in 1963. The factory was built under a collaboration of Indonesian and Bulgarian governments to process essential oils with citronella as the main ingredient.
In 1986, Citronella Factory changed ownership from the government to the private sector. Then in 2015, the factory stopped operating due to problems in the availability of raw materials and the economy.
In view of the matters, PT Rumah Atsiri Indonesia took over and revitalized the factory building into a recreation area named Rumah Atsiri. It is located in Plumbon Village, Jl. Watusambang, Tawangmangu, Central Java and has been opened to the public starting from May 2018.
"At first, the owner was interested in the building construction, he was an architect. After that, we took a look closer and finally came up with the idea to open it," said Caecilia Ruth, Guest Relations Officer at Rumah Atsiri Indonesia, citing Liputan6.com, Wednesday (23/10/2021).
Rumah Atsiri Indonesia promotes the heritage of Indonesia's essential oil industry through educational recreation equipped with various interesting facilities.
At the Rumah Atsiri, you can find three buildings, each with different functions, namely a workshop room, a garden for aromatic plant collection, and a museum.
Interestingly, the building structure of Rumah Atsiri Indonesia does not change so you can still feel the atmosphere of a 1960s building. The only thing that changes is the function, where the workshop becomes a restaurant, the boiler room is now a museum, and the distillation room changes into a merchandise shop.
Types of Plants
Inside its garden, Rumah Atsiri Indonesia now has more than 90 types of aromatic plants out of a total of 400 species. Some of these include cloves, sandalwood, citronella, kitchen lemongrass, rosemary, vetiver, and other aromatic plants.
If you visit Rumah Atsiri Indonesia, you can feel the sensation of directly smelling, touching and processing a plant into essential oil. Your adventure will also be assisted by a guide who will take you to explore various rooms and accompany you to do activities.
Rumah Atsiri Indonesia also provides a workshop that can be explored by children and adults. Children can learn how to make slime and clay which would be mixed with essential oils. Meanwhile, adults will be taught how to make products that use aromatic plants, such as making telon oil and bath bombs.
It costs Rp100,000 to join the workshop, both for children and adults. This activity will take 1.5 hours. Before joining the workshop, participants will be invited to see the collection garden and get some insight.
You can also buy souvenirs at a gift shop that provides essential oils produced by Rumah Atsiri Indonesia. There are 21 scents of essential oils that you can buy. Furthermore, you can buy snacks which are brought through local community empowerment by collaborating with MSMEs.
"Our presence is also to recruit 80 percent of the people around here to be the workers," said Caecilia.
You can also visit the library which contains books about plants and essential oils, the seeding room and Marigold Plaza. At the Marigold Plaza, you will be presented with yellow Marigold flowers that bloom for two weeks every month and are suitable to be the spot for taking selfies.
Rumah Atsiri Indonesia is operated every day from 10 am to 5 pm. Instead of an entrance ticket, Rumah Atsiri provides a voucher that must be purchased at Rp50,000 per person. This voucher can be used by visitors to shop, either at souvenir shops, restaurants, or pay for the workshop.
During the pandemic, Rumah Atsiri Indonesia implemented a strict health protocol, namely 3M (wearing masks, maintaining distance, and washing hands) to ensure that all their activities meet Cleanliness, Health, Safety, and Environmental Sustainability (CHSE) principles.
Apart from the protocols, the number of visitors is also restricted, from normally 25 people to only 10-15 people per tour. To get the latest information regarding the operation and reservation of Rumah Atsiri Indonesia, check out the @rumahatsiri Instagram account.
Extracting Essential Oils
Essential oils are also known as aetheric oils, volatile oils, and aromatic oils.
The oils are extracted from plant parts and obtained through the distillation process. The extracted plant parts can be in the form of flower petals, leaves, bark, seeds, and roots. This extraction process will bring out the fragrance, taste and various core contents of the plant.
It takes a large number of plants to produce one small bottle of essential oil. This is why essential oils with good quality are usually quite pricey.
The extraction of essential oils can be done in several ways, namely distillation, pressing, extraction with volatile solvents, and extraction with fat. Indonesian essential oils are generally processed through a refining process.
Types of Essential Oils and Their Uses
Essential oils are now widely available in the market with a wide selection of different scents, based on the plant extracted. Citing alodokter.com, here are some types of plants that produce essential oils and their uses: 
Peppermint, to boost your energy and mood
Lavender, to help you sleep better and relieve pain
Ginger, to relieve nausea
Eucalyptus, to help clear nasal congestion and help with headaches
Lemon and lime, to calm the mind and reduce stress
Lemongrass, to repel mosquitos and purify the air
Some essential oils extracted from chamomile, cedarwood, sandalwood, vanilla, or various types of flowers, such as jasmine, rose, and ylang ylang, are also often used as aromatherapy for body relaxation.
When inhaled, the aroma molecules from the essential oil will come out and stimulate the inhaler nerves in the nose. Then the nerve will send messages to part of the brain that can regulate emotions and thoughts, namely the amygdala. That's how aromatherapy works to relax your body and mind.
Some researches also show that essential oils can reduce stress and calm the mind, relieve anxiety, relieve symptoms of depression, improve mood, and reduce nausea in cancer patients undergoing chemotherapy.
How to Use Essential Oils
To get the benefits, essential oils can be used in two ways, inhaled and applied to the body. The inhalation of essential oils can be done directly and indirectly. If you want to inhale it directly, you can make your own inhaler by dripping enough essential oil on hot water, then inhaling the scent.
If you want to inhale it indirectly, you can use a diffuser. This tool will convert the essential oil into vapor or fragrant smoke and spread it in the air, making it easy to inhale.
Essential oils are easily absorbed by the skin, so they can be used for aromatherapy massages and body care lotion mixes. For more safety, mix the essential oil with a carrier oil, such as coconut oil or soybean oil, so that it will not cause skin irritation.
Essential oils that have gone through a refining process and are registered on BPOM (Food and Drug Supervisory Agency) RI are basically safe to use. However, if you have allergies, eczema, or sensitive skin, you should consult your doctor first to make sure it's safe. 
Written by: Renat