Golden Opportunity for Millennial Farmers to Make A Lot of Profit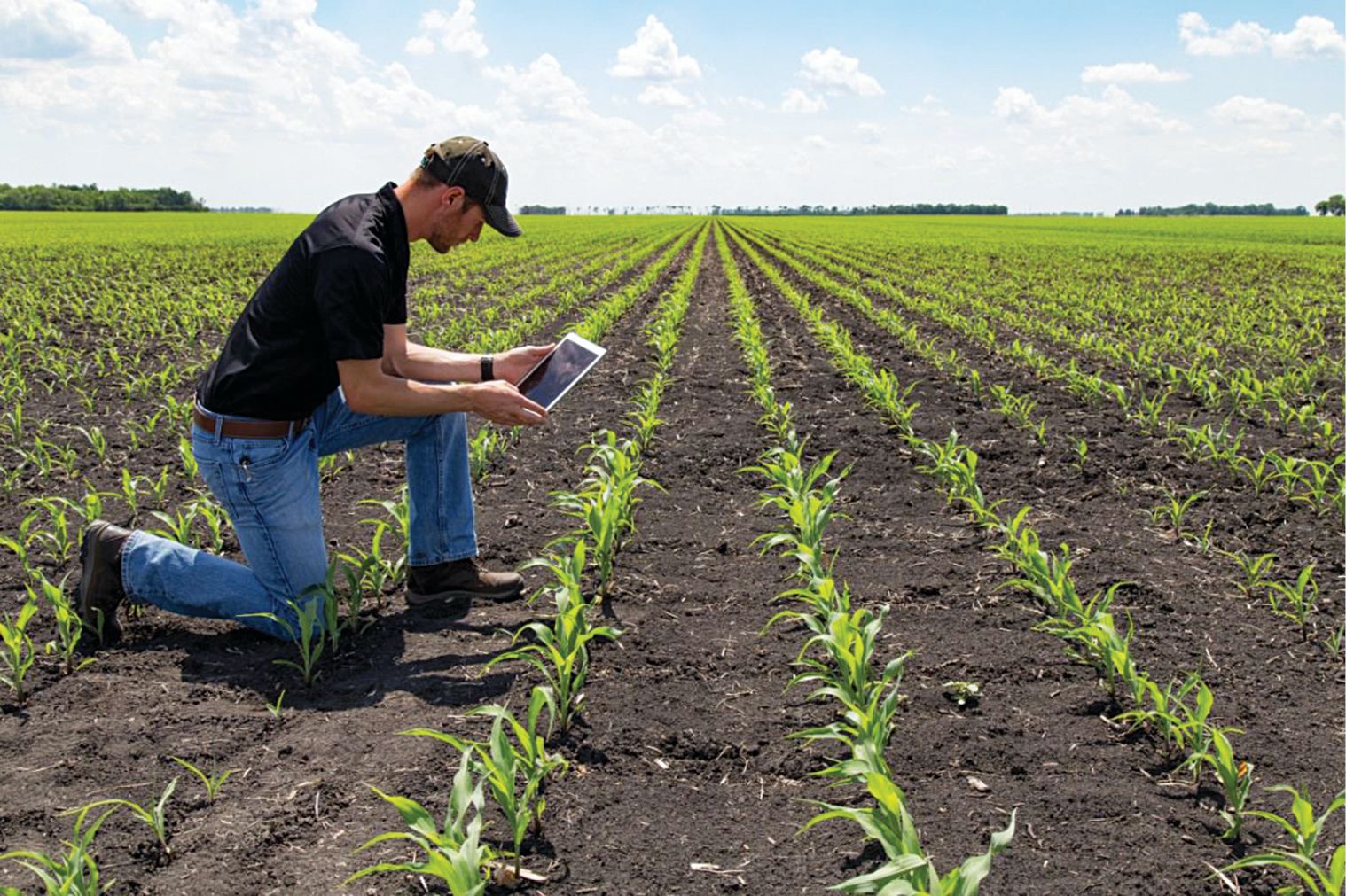 Peluang Emas Petani Milenial untuk Petik Cuan Berlimpah. Foto: Pinterest
(Istimewa)
The introduction of agricultural technology is expected to be more massive, especially when today's agriculture must lead to the use of modern technology. Therefore, the government through the Ministry of Agriculture (Kementan) encourages millennial farmers with the introduction of technology, so that the younger generation is interested in opening businesses in the agricultural sector.
Deputy Minister of Agriculture Harvick Hasnul Qolbi said that the modernization of agriculture is one of the keys in the midst of increasingly narrow land and increasing population. Despite the difficult situation, agriculture remains the government's main hope.
"Food becomes a support for the government, we continue to boost various efforts starting from technology, millennial farmers to farmer corporations. The key is profit (to farmers)," said the Deputy Minister.
To encourage the existence of millennial farmers, the Governor of West Java Ridwan Kamil launched the Millennial Farmer Program which was marked by putting on aprons to the representatives of millennial farmers in Suntenjaya Village, Lembang, West Bandung, some time ago.
According to Ridwan Kamil, the West Java innovative program aims to reduce unemployment, especially after the Covid-19 pandemic, and can strengthen food security in West Java, where food becomes a formidable sector despite being hit by the pandemic.
"So, the short term goal is a post-Covid unemployment reduction. Agriculture is chosen because according to a study, among of things that are not affected during Covid-19 is food or agriculture," he said.
For that reason, Kang Emil, his nickname, hopes that the Millennial Farmer program can attract the millennials to bring changes to the agricultural sector in the future because jobs in the agricultural sector are still not popular among the millennials in West Java.
"The Millennial Farmer Program aims to suppress urbanization. Currently, the majority of the millennial generation choose a career in urban areas. Covid-19 teaches us a lesson that the most comfortable thing is living in the countryside, with urban income and global business through digital," he added.
Based on the results of the 2018 inter-census agricultural survey (sutas) conducted by the Statistics Indonesia, there were 3,250,825 farmers in West Java.
Of the amount, there were only 29% or 945,574 farmers aged 25-44 years old. This condition certainly has a domino effect for the agricultural sector in West Java.
Meanwhile, the provincial government of the Special Region of Yogyakarta (DIY) through the Agriculture and Food Security Service (DPKP) of DIY will provide 10 hectares of land to facilitate millennial farmers. The land, which is planned to be located in Prambanan District, Sleman, will become a center for education and training related to modern agriculture.
Head of DPKP DIY, Sugeng Purwanto, is targeting to recruit 3,000 young or millennial farmers in the next three years. Currently, there are only 600 millennial farmers recorded.
Millennial farmers who will be recruited, he said, will be trained and educated to develop modern agriculture with a different concept from conservative farmers. The agriculture will prioritize Information Technology (IT)-based technology and system application-based marketing.
"So we want to encourage young people to be involved in agriculture and remove the image that farming is muddy and impoverished. In the future, agriculture is a promising economic activity, but the packaging in its control is different. This is what we will encourage from young farmers," Sugeng said.
For the initial stage, the DIY local government has dispatched a number of young farmers to learn how to manage modern agriculture in South Korea. They are expected to implement what they have learned in DIY and encourage other millennial farmers.
Later, these millennial farmers will be facilitated with 10 hectares of land in Prambanan as the center of education and training, also a center for exchange of ideas related to the world of modern agriculture.
Besides Prambanan, Yogyakarta Governor Sri Sultan Hamengku Buwono X is also targeting young people to develop agro-tourism areas at a number of locations, such as the Jogja Agro Park, in Wijilan Village, Nanggulan, Kulon Progo.
Sri Sultan hopes that the millennial farmers can cultivate various superior commodities to increase their attractiveness as agricultural and educational tourism destinations, other than improving the economy. Jogja Agro Park Kulon Progo is an 18 hectare land area which can be managed for agro-tourism, agribusiness, or plant cultivation with high selling value.
According to him, planting strawberries or grapes in the Jogja Agro Park could bring a better outcome than planting on the slopes of Mount Merapi, which may make the fruits exposed to ash.
Head of DPKP DIY Sugeng Purwanto said the Jogja Agro Park area could also be used as a rest area.
"On their way, tourists can stop by in Yogyakarta. Jogja Agro Park can be a pillar of agribusiness to increase agricultural products with technological developments worked on by millennial farmers," Sugeng said.
Benefits of Being a Millennial Farmer
The role of young people to become millennial farmers is highly anticipated. It is because the potential of this profession is very promising in the future.
So, what are the benefits of being a millennial farmer?
Becoming your own boss
Being a farmer allows you to manage your time as effectively as possible. Given the minimum involvement of other people, you have to be disciplined in managing your time, because this is a further step towards success.
Flexible dress code
Becoming a millennial farmer, you are free to wear anything you like as long as it is comfortable and appropriate.
A healthier body
When you go to the paddy fields, you automatically move your body parts. That way, you don't have to exercise anymore to get sweaty.
Get your own satisfaction
Being a farmer allows you to monitor what we plant, take care of it, watch it grow and then make a profit. This is what is called job satisfaction.
A bright export prospect
Being a farmer gives us the potential to export. We can research what plants are in demand globally.
The support for millennial farmers is also given by Pupuk Kaltim. The subsidiary of PT Pupuk Indonesia (Persero) has started to develop innovations in the application of precision agriculture as a measure to anticipate industrial disruption, in the form of utilizing information technology.
This is useful in determining precision fertilization recommendations using satellite technology to identify, analyze, and process spatial and temporal information on oil palm plantations. This technology is called PreciPalm (Precision Agriculture Platform for Oil Palm) and is very suitable to be applied to millennial farmers.