How to Grow Peonies, Meghan Markle's Favorite Flower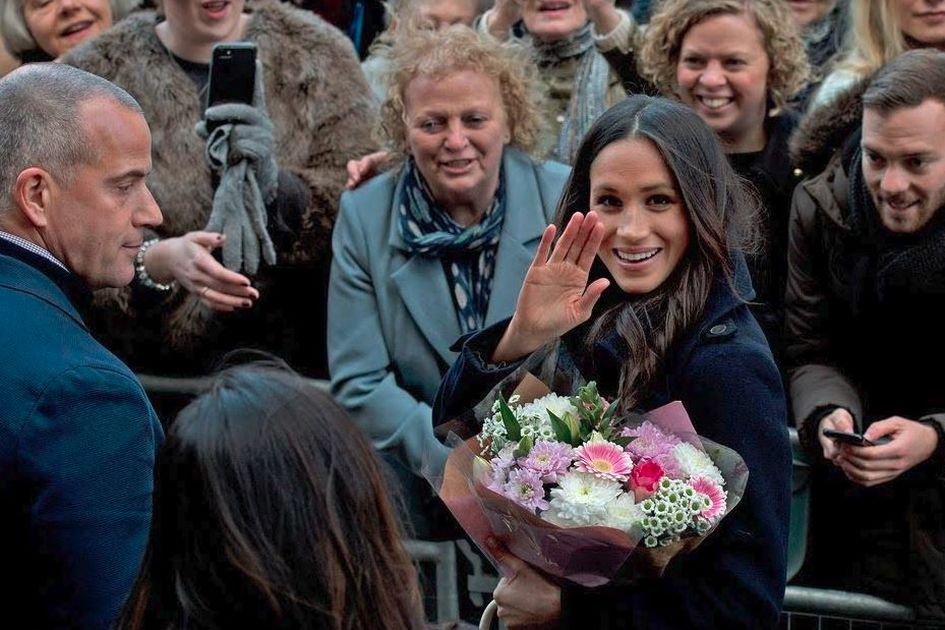 Peonies are a type of flowering plant (paeoniaceae) originally from China, western North America, and Southern Europe. This plant can reach about 2–3 meters in height.
Peonies are perennial garden classics, loved throughout the world for their extravagant, early summer blossoms. They are dependable, incredibly long-lived plants and will bloom for a generation or more with little or no attention.
Wild peony species are mostly herbaceous, but some species from China are woody trees or often called "peony trees".
Peonies are often used in wedding ceremonies in China because poenies is a symbol of love, happiness, prosperity and good fortune.
Meghan Markle, Prince Harry's wife, often appears with a beautiful bouquet of peonies. It turns out that peonies are the favorite flower of the princess of the British Empire who recently decided to leave the palace.
Maybe some Indonesian people are not familiar with peonies, because this flower is not as popular as lily, rose, jasmine, or chrysanthemum. This flower has its own uniqueness, here are some interesting things about peonies:
Peonies have many large petals up to 25 cm in diameter.
An explorer named Marcopolo called it roses as big as cabbages. Peonies can live up to 100 years.
Peonies can be found in all colors, except blue.
Peonies produce nectar that attracts ants, not birds, bees or other flying insects. Ants help the peonies to bloom. Ants are attracted to the nectar produced by flower buds. They will climb up the plant and help open the buds to reach the nectar.
Peonies are the national flower of China. This flower is originally from the eastern part of China and has been cultivated since at least 1000 BC. Many Chinese people display paintings of peonies to bring good fortune. Not only beautiful, some parts of peonies such as roots, seeds, and bark can also be used for medicinal purposes. The Chinese first used it as a pain reliever.
The Meaning of the Peony Flower Color
Each color of the peony has its own meaning. Before you decide to plant it, make it as a decoration, or as a gift for someone you love, you must know some of the meanings of the colorful peonies :
1. White peonies symbolize sorry. If you need to apologize, bring some white peonies. White peonies are not only a symbol of beauty but can also be interpreted as shame and regret.
2. Red peonies symbolize passion. Red peonies symbolize love, passion, prosperity, wealth and honor. So if you want to surprise your partner on date night or anniversary, red peonies are great for your partner.
3. Yellow peonies symbolize a new chapter in life. Yellow peonies symbolize new beginnings, making them ideal for anyone starting a new chapter in their life, whether it's celebrating a new job, welcoming a new neighbor, or congratulating friends who will become parents.
4. The pink peonies symbolize marriage. The most classic color for this flower type, pink peonies are often seen at weddings and bridal bouquets because they represent a happy marriage, good luck and prosperity.
There are still many other colors of peonies which are beautiful to plant at home or suitable for decorations and gifts for someone special.
How to grow peonies
If you are interested growing peonies, here is some things that you must know when you start to grow peonies :
Choose a place with a lot of sun intensity or frequent sun exposure. It helps the peonies grow and bloom more frequently.
Give the peony a distance of about 1 meter to each other. That makes the peonies grow well, and don't plant these peonies near shrubs or trees. this will prevent the peonies from getting the maximum nutrients from the soil
Do not plant peonies where the previous peonies could not grow. Because maybe previously the peonies did not get nutrients from the soil, so if you were forced to keep planting in a place where the peonies could not grow before, it would be useless.
Try to plant the peonies in a place that is not exposed to strong winds.
For herbaceous peonies will grow best when the tops are planted at a depth of 5 cm. For tree-type peonies, growth is best if the grafts are planted at a depth of 10–15 cm.
Peonies need soil that is moist but not wet, so water them regularly to keep the soil fertile and moist.
Peonies are very difficult to grow from seed, because the seeds of the peonies which are jet black and large have a very thick seed shell and are difficult to penetrate by water.
After knowing the things that must be considered before planting peonies, you must also take care of them properly so that the peonies can bloom beautifully. And this are some tips to take care of peonies :
Peonies are plants that do not easily wither in dryness. It is recommended that you keep watering the peonies to keep the soil moist.
Peonies are also not required to be fertilized, but to ensure adequate plant nutrition, you can use organic compost material or low nitrogen fertilizer as fertilizer for peony plants.
If you find ants perching on the peonies, then leave them alone. These ants rarely cause damage to the peony plant. By eating nectar from peonies, the ants can help the pollination process.
When you find one or more dead flowers, just cut or remove the dead flowers. So that the peony can grow stronger. If the dead flowers are left alone, the seeds from the next peony flower will not grow and develop properly.
So here are some tips from demfarm. Read other articles to follow other farming tips