NPK Pelangi JOS Shows Off its Quality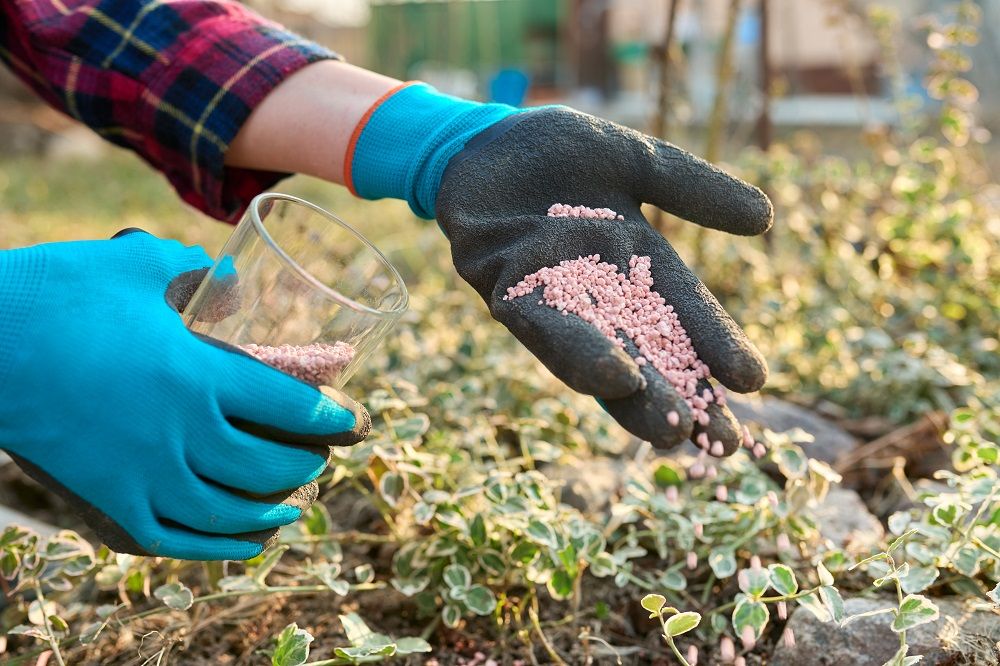 How to Get Genuine Subsidized Fertilizer
(Istimewa)
From producing high-quality potatoes to shallots, PT Pupuk Kalimantan Timur's (Kaltim) newest product provides the best of both chemical and natural fertilizer. The NPK Pelangi JOS is the first innovation of its kind in Indonesia. According to Rahmad Pribadi, President Director of PT Pupuk Kaltim, the product contains the nutrients nitrogen, phosphorus, and potassium, enriched with superior microbes that are good for plants and soil in one practical product for the application.
The main advantage of NPK Pelangi JOS is that it combines the functions of NPK fertilizer and biological fertilizer in one product. It can make the soil richer in nutrients without having to lose the carrying capacity of the land, making it more efficient for farmers.
"Through NPK Pelangi JOS, we encourage farmers to practice sustainable agriculture. Where this fertilizer does not only contain NPK elements but also biological agents that function to enrich the biological properties of the soil and remain sustainable so that the land is maintained for the next planting season," explained Rahmad Pribadi.
Previously, the overuse and mismanagement of inorganic or chemical fertilizers are known to cause a nutrient imbalance in soil, resulting in reduced soil fertility and land-carrying capacity. Fertilizer works by dramatically increasing the availability of crop nutrition, which according to the Food and Agriculture (FAO) of the United Nations, directly and indirectly, contribute to 95 percent of global food production. But overusing them without proper land management could mean an increase in soil acidity, soil nutrition depletion, degradation of soil and water resources and air quality, and potential harm to human, animal, and soil health.
Fertilizer has many great benefits to maximizing land and crop yield, but using them requires a well-cared-for balance to minimize their negative impacts. It is why the innovation of microorganisms as an organic fertilizer in an inorganic NPK fertilizer can be a perfect solution to keep the health of the soil while boosting crop yield. In NPK Pelangi JOS, the enriched superior microbes function to bind nitrogen, dissolve phosphate, and encourage growth hormones.
"Therefore, we invite farmers not to doubt the quality of NPK Pelangi JOS. If applied with the right treatment and dosage, nutrients will quickly decompose and be available to plants so they don't become residues in the soil," said Rahmad Pribadi.
NPK Pelangi JOS Increases Kintamani Shallot Production
Demonstrating the benefit of its new product, PT Pupuk Kaltim applied the NPK Pelangi JOS for planting shallots in Kintamani Districts, Baling Regency, Bali Province. In the second stage of the demonstration plot program, the shallot harvest from the plot in Songan Kintamani Village reaches an average yield of 12 tons per hectare or an increase of 41 percent from the previous year.
From the first stage of the demonstration plot harvest, the effectiveness of the NPK Pelangi JOS was able to increase the shallot yield in Songan Kintamani Village by approximately 24 percent, with an average increase yield of 2 tons or 10,5 tons per hectare from the previous maximum of 8,5 tons per hectare. The demonstration plot uses 550 kilograms of NPK Pelangi JOS and 200 kilograms of Urea Daun Buah fertilizer with a planting period of 70 days.
"In this second harvest, we can see the high productivity of shallots, with an increase of almost twice the yield of the first harvest. This proves that NPK Pelangi JOS is very suitable for horticultural and food crops with different land characteristics," said Rahmad Pribadi as reported by Suara during the shallot harvest in Songan Kintamani Village.
NPK Pelangi JOS Corn Demonstration Plot in South Lampung
Another successful NPK Pelangi JOS demonstration plot is held in Legundi Village, Ketapang subdistrict, Lampung Province. The plot is planted with dry corn seed for 110 days of planting period and resulting in an increase of yield by 41 percent using the NPK Pelangi JOS fertilizers.
Vice President of Marketing Business Partner of PT Pupuk Kaltim, Indah Febrianty, said that the increase was seen from the average yield of 7,8 tons per hectare, compared to the previous farmer treatment that produces a maximum yield of 5,5 tons per hectare.
"The yield is calculated using the parameters of shelled corn, in the sense that it is a net yield without cobs," said Indah Febrianty as reported by AntaraNews.
The microorganism-enriched fertilizer allows more effective use of fertilizer, resulting in better nutrient absorption that leads to an increase in yield and quality. Indah Febrianty noted that the corn from the NPK Pelangi JOS demonstration plot has much higher and healthier stalks and leaves. The corn cob reached an average height of 17,77 centimeters compared to the previous farmer's treatment of 16,27 centimeters.
"So in addition to using more efficient doses, plant growth is also much healthier than before. This shows that Rainbow JOS NPK is suitable for various types of land characteristics, with optimal carrying capacity," said Indah Febrianty.
Through 2022, PT Pupuk Kaltim held demonstration plots on other commodities such as rice, Chinese cabbage, and potatoes in various locations across Indonesia, like North and South Sulawesi, along with West and East Java. These demonstration plots show the benefit of added natural microorganisms in NPK Pelangi JOS with the result of an increase of 18 to 55 percent with a dose of 70 to 100 percent.