Japanese Agricultural Technology is the Most Advanced in the World, What's the Secret?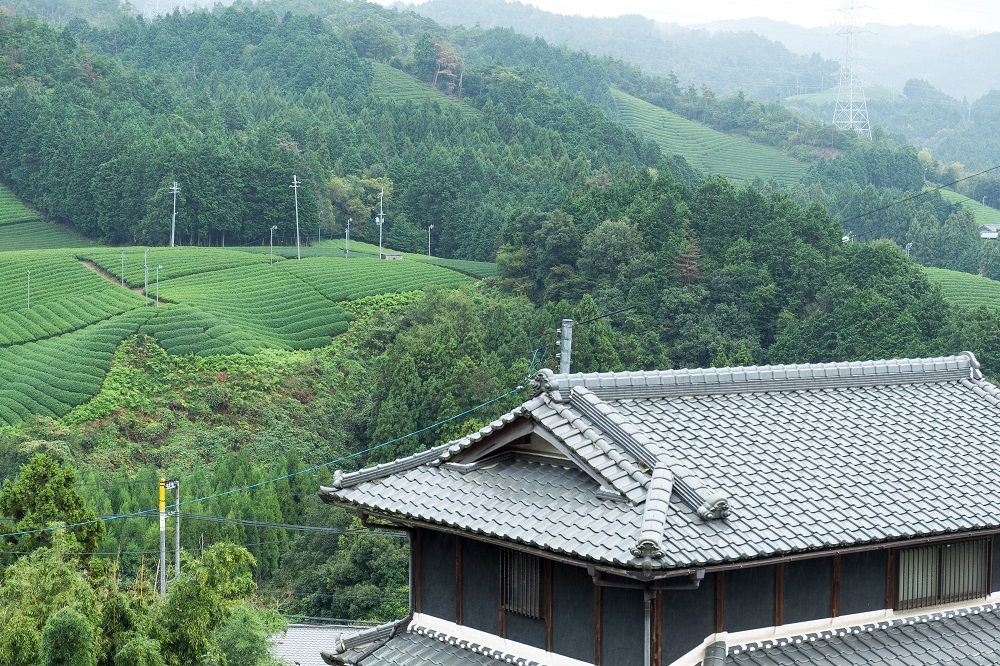 Japanese Agricultural Technology
(Istimewa)
Japan is well known for its technological advancement. With its limited labor force and aging population, Japan continuously utilizes technology to cover its labor scarcity. From their advancement of vending machines that provide fresh food to their agricultural technology that produces high-quality produce.
Japan's manufacturing sector is renowned for cutting-edge techniques based on the philosophy of continuous improvement. This philosophy leads them to lead the world with the most advanced agricultural technology. To understand further, Japan has relatively small farmland (only 12 percent of the total area) along with their labor scarcity, the Japanese government and stakeholders are always looking for ways to answer these shortcomings.
This is where technology comes in. Just like in Indonesia, rice is the number one commodity in Japan. Their ability to produce high-quality rice comes from none other than their work in genetic engineering and the use of farming equipment from planting to processing. The equipment used in their agriculture practice is to help to answer their labor scarcity. It includes a rice planting machine, a handling machine, to rice harvesters. All of which would require three times the amount of human labor without the help of the equipment.
Farming System in Japan
Various stakeholders in Japan are exploring ways to modernize farming practices and increase productivity. The nation's agricultural sector is characterized by an aging workforce that relies heavily on time-honored practices. But as time goes by, industrial technology is helping to modernize Japan's agriculture sectors and increase exports.
Farmers and producers in Japan are becoming aware of the need to transition from the prevailing "product-first" model to a "customer-first" or "market-oriented agriculture" model. Technology plays a major role in helping farmers and producers pivot to this new style of agriculture.
Adapting to smart agriculture that uses cutting-edge technology and combining it with corporate farming management, farmers and producers can achieve their goal of planned production based on customers' needs. In order to achieve this, producers in Japan utilize digital technology to track the various factors that could affect the harvest, then analyze and learn from the results.
This technology is used in one of Japan's tomato farms in Kikugawa, Shizuoka, which uses a climate-control greenhouse to achieve the goal of producing tomato harvest year-round. The farm also uses a sorting machine that is equipped with image recognition software, which can check the harvest sugar content, damage, and size.
Many ways to increase agricultural productivity are done all around Japan. From adapting the aforementioned smart farming method to urban farming. Here are a few breakdowns of the technological advancements used in Japan's agriculture.
The use of tractors and drone
For traditional farming, tending to crops can be labor intensive and require a lot of time. In Japan, technology plays a big part in assisting farmers in applying fertilizer or other treatments with the help of specially designed tractors.
The tractor is designed to be operated by one person while covering a wide range of crops, making it less labor intensive than manual tending. Another technique is by utilizing drones. That way tending to the crops can be done remotely.
Harvesting machine
With rice being the number one commodity in Japan, technological advancements such as the harvesting machine can save up a lot of labor for Japanese farmers. Harvesting rice is typically a multi-person job, but the rice harvester only needs an operator to manage it.
The harvesting technology doesn't just apply to rice commodities. In their robotic advancement, Japan has developed a fruit harvester with camera sensors and artificial intelligence technology that only harvest ripe fruit.
Cloud computing for agriculture
Cloud computing in Japanese agriculture is developed by Fujitsu, a leading information and communication (ICT) company. The technology is used to detect temperature, rain predictions, or humidity levels that are able to reduce the occurrence of not succeeding in harvesting due to the impact of unexpected Japanese weather conditions. It is done by placing many sensors at the surrounding location of the crop or greenhouse. The data received by the sensor is then synchronized, sent, and stored on a cloud server that can be accessed via smartphone, tablet, or PC with an internet network.
Indoor agriculture
Despite being a highly industrialized country, urban agriculture is widespread around Japan. According to one article in the United Nations University, Japan, Urban farmers account for 25% of farming households. Even in Tokyo, one of the world's largest and most congested cities, urban farming thrives between its skyscrapers, railways, and roads. One example of this is the rice field area located in the basement of a 27-story building in the Business District area. The Pasona 2, managed and developed by Pasona Group, is a 3.000 m2 planting area that uses technology that can grow rice without sunlight. This indoor agriculture technique uses lights and temperature controllers that are arranged in a computerized manner.(Demfarm/Safaanah)