Pupuk Kaltim PKTPP Scholarship Program Provides Learning Opportunities to Graduation for Underprivileged Students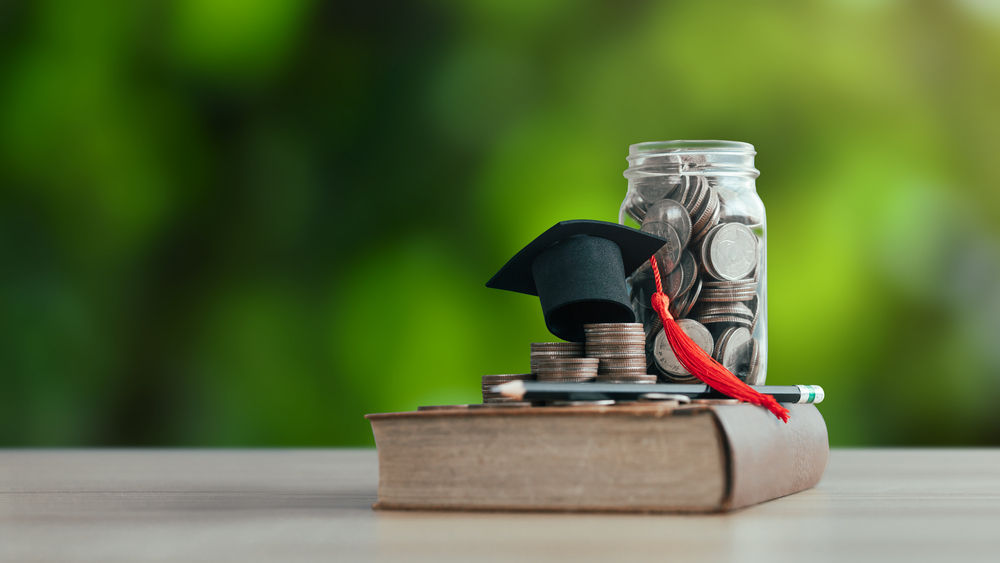 Beasiswa Pupuk Kaltim
(Beasiswa Pupuk Kaltim)
"Education and teaching in the Republic of Indonesia must be based on the culture and society of the Indonesian nation, leading to inner happiness and safety of life and born" These are the thought of the father of Indonesian education, Ki Hajar Dewantara. Ki Hajar Dewantara wanted to instil the concept that Indonesian people must have a character that is rooted in the nation's noble values ​​with a nationalist spirit, integrity and a strong personality. A good education will undoubtedly provide quality human resources and can achieve a prosperous and meaningful life.
Indonesia has a vision in 2045 as an Advanced Indonesia which is estimated at that time Indonesia will become the 4th largest economic power in the world. To achieve this, superior human resource is one of the pillars. The government has implemented mandatory spending on education of 20% of the state budget. The budget is used for School Operational Assistance (BOS), Special Allocation Fund (DAK) for Physical Education, the Bidikmisi Program, the Smart Indonesia Program (PIP), and scholarships for the Education Fund Management Institution (LPDP). These funds are expected to encourage the Indonesian education system to improve because a good education system will create superior human resources and make the country progress. The higher the quality of education in a country, the country will be more advanced.
PKTPP Scholarship Program
Since 2007, Pupuk Kaltim (PKT) has been implementing the Pupuk Kaltim Cares for Education Program (PKTPP) which is a form of PKT's concern in efforts to improve the quality of Human Resources (HR). This program provides of scholarships to achievement sons and daughters from economically disadvantaged families in the East Kalimantan region, especially Bontang. This program is also a form of PKT support to realize the Bontang City vision as a "Smart City". PKT continues to be committed to learning social responsibility to the surrounding community on the consideration that education is one of the foundations for improving the welfare of society and the country.
This program provides scholarship opportunities to students in Bontang City from elementary, junior high school, senior high school and university levels. In addition to providing scholarships to Bontang city students, PKT also provides research grants for final-year students who work with 15 leading universities in the country. The aim to be achieved by PKT through this program is to improve the quality of East Kalimantan's male and female human resources, especially Bontang in the education sector. Providing opportunities for underprivileged students to be able to continue their studies in elementary, junior high school, senior high school and universities. The program also aims to reduce the number of children dropping out of school in Bontang. Creating a moral bond between PKT and the community in the company's operational areas, and the form of the PKT assistance approach to gain a positive image from the community.
PKT HR SPV Endang Murtiningsih said that this program was one of PKT's steps in creating skilled, competent and globally competitive human resources by providing proper education, especially to high-achieving but economically disadvantaged children.
"This program gives recipients the flexibility to choose the majors and colleges they are interested in, with full funding from entry to graduation. Whether it's from elementary to university level, "said Endang
PKTPP is deliberately targeted from elementary to university levels because remembering that education must be sustainable for children to become literate, creative and informative future generations. This is a form of PKT implementation to continue to play a role in increasing the capacity of human resources through education because the right to learning opportunities is higher for children to become skilled and competent successors of the nation. Endang also said that education for children must be sustainable to get a generation that is smart, literate, as well as creative and informative in Bontang City.
PKT ensures that the PKTPP program will continue to be developed to support quality children's education in Bontang, East Kalimantan so that the company's role in creating a competitive society is not only seen from strengthening capacity through various competency development trainings but also targeting early education with optimal process continuity. (Nisa)