Soimah Makes Rp20 Million per Month from Ornamental Plants. Wanna Try?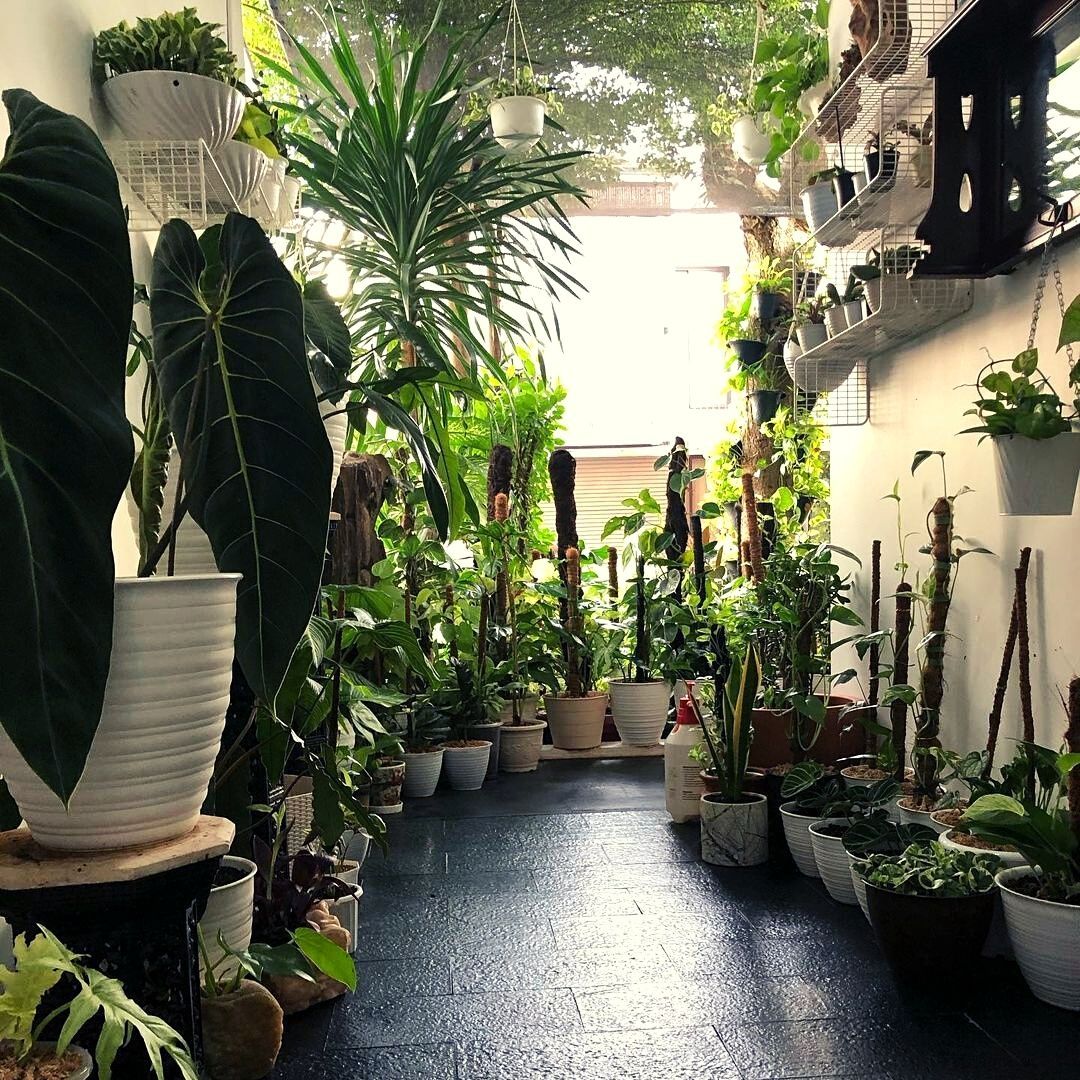 Mau Jadi Juragan Tanaman Hias Kayak Soimah. Foto: Instagram @showimah
(Istimewa)
Amidst their hectic schedules, many celebrities have turned to stay-home hobbies like gardening during the Covid-19 pandemic. One of them is Soimah. She can even make a profit of around Rp15-20 million per month from the ornamental plant business.
"Why are people so obsessed with ornamental plants? Then I tried seeding by myself. When the plants become more abundant, I decide to sell some of them. I can get Rp15-20 million per month. That's why I get a sunburn to my skin. Getting the amount of money just feels different compared to the money I make from off-air activities because I do this by myself," Soimah said.
According to the 40 year old singer, the ornamental plants that she sells are the results of the seeding she makes. Therefore, she can get more profits. Buyers usually come to her house and choose plants they want to buy.
As an ornamental plant lover, Soimah certainly gives a great attention to all the plants in her home. She uses the yard and the open balcony of the house to store various ornamental plants.
She organizes various collections of ornamental plants ranging from potted plants to hanging ornamental plants. She collects various ornamental plants such as brekele varigata, sirih shangrila (epipremnum shangrila) which costs Rp150,000 per leaf, sirih kedaton, keladi tengkorak (alocasia clypeolata), janda bolong (adanson's monstera), and other expensive ornamental plants.
Just like Soimah, her husband, Herawan Prandoko, also loves ornamental plants. However, Herawan prefers cactus plants that are neatly stored in a special four-tiered shelf. He has three stacking shelves that are specifically used to store his cactus.
Janda Bolong, Soimah's Favorite Ornamental Plant
During the Covid-19 pandemic, Soimah has made a lot of profit from ornamental plants. Now, she owns an ornamental plant shop. She has sold various types of ornamental plants whose prices are quite fantastic. She would be disappointed if she missed any ornamental plant.
She has various ornamental plants, ranging from the rare plants and the popular ones like janda bolong. Soimah also collects types of janda bolong whose price per leaf is equal to the price of two iPhone 12.
One of the rare plants that only has four leaves is janda bolong Monstera Obliqua. The plants are priced starting from Rp25 million to hundreds of millions of rupiah per leaf.
She doesn't even mind spending up to Rp150 million for one pot of janda bolong. This plant is really a star among many ornamental plant lovers, including Soimah.
Pots and Fertilizers for Ornamental Plants
For ornamental plant accessories such as pots, Soimah usually buys them online. She often buys the pots at wholesale pot sellers. The Pop Academy reality show judge is also taking care of her plants, including by frequently wiping down the leaves of the ornamental plants to make them look shiny.
To her, plants are just like children that should be given clothes with beautiful pots. Choosing the right plant pot can make home decorations beautiful and aesthetic.
There are many models of pots that you can choose to take care of your ornamental plants.
Tall pots for outdoor plants
Made of polyethylene with a 32 inch high and 16 inch wide, this kind of pot has a very large capacity. The pots can hold a good amount of plants and are perfect for plants that need space to grow. The pots are also suitable to be placed outdoors such as gardens and terraces.
Wooden pots with trellis
The pot is the best container for placing vines. This type of pot has the characteristics of weather resistance and good drainage holes to ensure that the roots of your favorite ornamental plants do not rot.
Bowl pots
Bowl pots are perfect for adding a sense of elegance to your plants. With a number of different designs and materials to choose from, your plants will certainly look great with a curved base pot. Interestingly, this pot is made of polyethylene which functions to block UV rays, thus preventing color fading. This type of pot is suitable for displaying a collection of succulent plants.
Lattice pots for outdoor plants
This pot is suitable for plants with colorful leaves. Made of light polypropylene, these pots are actually designed to store plain containers in them, not directly filled with soils.
Ceramic pots with stands
Popular for indoor and outdoor ornamental plants, succulents, and vines, this pot is equipped with a drainage hole at the bottom, and bamboo wood as a support.
Square concrete pots
If you are worried that the elements of the pot will be easily damaged, you can use materials made of concrete with a stylish square shape. This pot is suitable for growing brightly colored ornamental plants in a garden that is not too wide
In addition to pots, ornamental plants must also be treated with nutritious food from the right fertilizers. The first non-organic fertilizer commonly used to treat ornamental plants is urea fertilizer. One of the best urea fertilizers is produced by Pupuk Kaltim.
Urea fertilizer is a chemical-based fertilizer with a high nitrogen content, reaching 46%, or every 100 kilograms of urea fertilizer contains 46 kilograms of nitrogen. This fertilizer is characterized by the form of white crystalline grains. It is easily soluble and absorbed by water.
Pupuk Kaltim also produces NPK Pelangi 16-16-16 fertilizer which is suitable for ornamental plants. NPK fertilizer is a fertilizer that contains three main macro elements, namely Nitrogen (N), Phosphorus (P), and Potassium (K).
NPK Pelangi 16-16-16 can brighten the leaves of ornamental plants. Moreover, this fertilizer makes the stems become harder and grow faster. The flowers will not be easy to fall off.
The physical form of NPK fertilizers circulating in the market are very diverse, such as pellets, briquettes, crystals, powders to liquids with different compositions.