Recommended Ornamental Plants That Can Be Used as Christmas Decorations at Home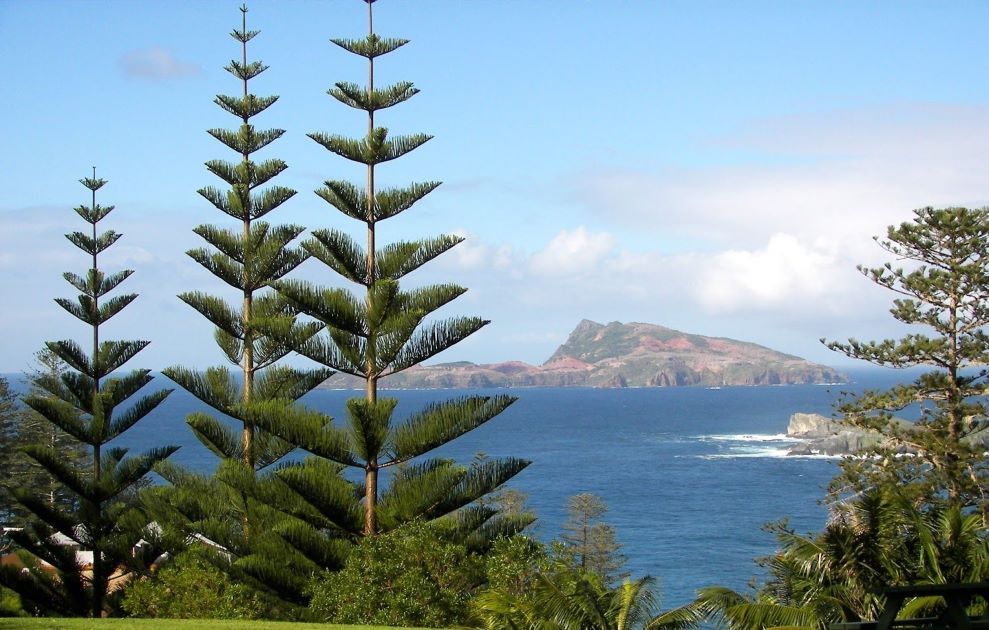 The month of December marks the start of the holiday season, and as we are nearing the 25th, the decoration in celebration of Christmas can begin. Most people are already pulling out their Christmas decorations such as reefs, ornaments, and light from storage to welcome the holiday. But the centerpiece of most Christmas decorations is the Christmas tree (and the gifts underneath them). Wrapped in twinkly lights, adorned with ornaments and a star at the top, the Christmas tree is a staple in every home that celebrates Christmas.
Christmas isn't just about fir or pine trees
Generally, when thinking about a Christmas tree, we are talking about a fir or pine tree. The cone-shaped tree with needle-like leaves to hang ornaments from is a model of Christmas tree everywhere. But did you know that there are plenty of alternatives for fresh fir or pine trees to use as a Christmas tree?
Over the years as we grow more conscious about our waste, the horrible implication of having a real pine tree or fir tree as a decoration for one month only is getting more and more noticeable. Chopping down the trees and transporting them produces high carbon footprints, making them environmentally unfriendly. And then disposing of trees at the end of the year often comes with some plastic decorations attached to it such as tinsel and ribbons making them difficult to break down properly.
This leads to many alternatives to real pine or fir trees available in the market. Some bought the synthetic trees that can be dismantled and then put in storage to use for years and years, the one downside is that the making of these trees is less than eco-friendly. Not to mention it require storage space that can be hard for some households. Another option is to purchase a living plant that can be potted. Depending on the type of plant you're choosing, the living plant can then be planted outside. Making it beneficial for the environment by adding other plants to help clean the air and provide shelter and food for fauna alike.
Ornamental plants that are suitable for Christmas decorations at home
There are a few ornamental plants alternatives to add some Christmas cheer to your home, let's take a look at a few of them.
Poinsettia
This red and green foliage is a perfect decoration to celebrate Christmas cheer. Known for its big red flower, poinsettia or better known as Kastuba Merah can bloom for up to 2-3 months during the colder weather. You might recognize this flower from its many appearances in a synthetic form as a feature in a Christmas tree. Keep in mind when having a fresh poinsettia at home to keep them away from pets, the sap of a poinsettia can cause rashes and mild discomfort.
Christmas Rose
This white or sometimes pink flower with a bright yellow center is not an actual rose or comes from a rose family. The actual name of it is Helleborus niger from the Ranunculaceae family. The name Christmas rose comes from old stories in Europe and since then Helleborus niger has been a part of the blooms for Christmas decoration. While its beautiful presence is tempting to put as a centerpiece during the dinner table, keep in mind that Helleborus niger is poisonous and better to keep as a decoration away from pets or children.
Amaryllis
As with other ornamental plants on this list, Amaryllis flowers can be found in a bright red color, perfect for the Christmas decoration theme. This tall stemmed flower is believed to signify strength, pride, and determination as it grew tall among other winter blooms. While this flower is known for thriving in the colder season, this flower loves sunlight, so if you're planning on adding this flower to your garden, make sure to place them in the spot where it can get the most sun.
Rosemary
It may seem unusual to have an herb as an ornamental decoration especially during the holidays, but this particular herb not only adds flavor to dishes, it also looks beautiful dressed up as a decoration during the holiday. If you take a look at the rosemary bush, it looks a little bit like the usual fir or pine tree with its needle-like leaves. Making it a great alternative as a Christmas tree decoration. As reported from Gardening Know How, the rosemary bush can be pruned to mirror the cone shape of a fir or pine tree, its woody stem is also sturdy enough to support heavier ornaments. They're also great indoor plants to keep all year round and a great source of fresh flavor to your dishes.
Written by: Safaanah