The Benefits of Agro Solution Program that Farmers Don't Know Much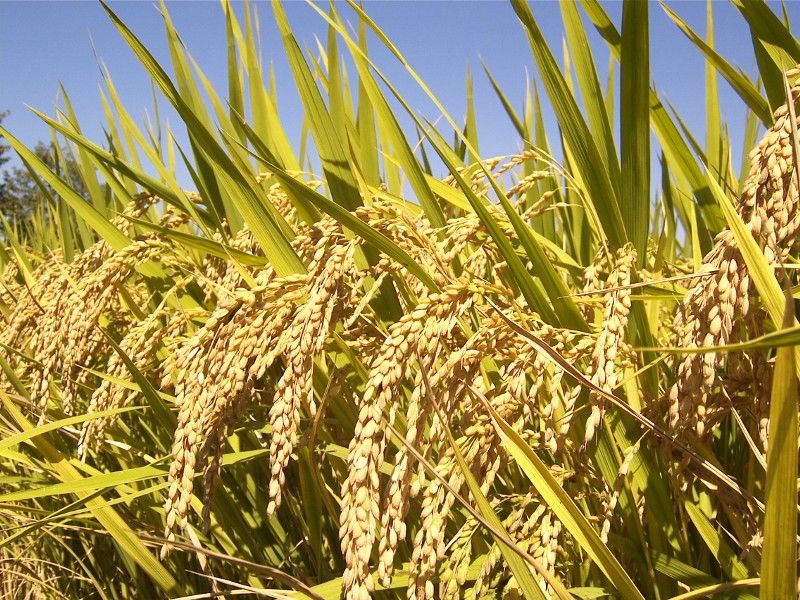 Pengertian dan Manfaat Agro Solution
(Istimewa)
Pupuk Indonesia continues to prove the important role of fertilizers for the advancement of the national agricultural sector. Therefore, Pupuk Indonesia is aggressively promoting the introduction of retail products to farmers. One of the initiatives made by Pupuk Indonesia is the Agro Solution program.
Agro Solution is an assistance program for farmers, both on farm and off farm, to provide input guarantees, cultivation control, agricultural technology, guarantee for crop purchase (off taker), and insurance.
In off-farm activities, the Agro Solution program provides capital access to farmers through banking, insurance against the risk of crop failure by insurance companies, as well as certainty for purchase of crops by traders or offtakers.
Meanwhile, in on-farm activities, Pupuk Indonesia provides quality non-subsidized agricultural input products, such as fertilizers, seeds, pesticides and so on. The company also provides technology escort and technical guidance for agricultural cultivation.
The goal of this program is to increase agricultural productivity, increase farmers' income and educate farmers to use non-subsidized fertilizers.
In a written statement on April 3, 2021, President Director of Pupuk Indonesia Bakir Pasaman said that one of the Agro Solution program concepts involves many parties, including banking, insurance, state-owned enterprises and private off takers, regional governments, and field practice (PPL) officers.
With the theme of "Agrosolution for Indonesia", the company is committed to become more customer centric, be able to follow technology trends, and meet customer needs.
In the future, Pupuk Indonesia will focus on a Retail Management program to introduce non-subsidized products to farmers. According to Bakir, not all farmers' needs are fulfilled only from subsidized fertilizers. For this reason, the retail products by Pupuk Indonesia will be the key in increasing national agricultural productivity.
For its success, Pupuk Indonesia's Agro Solution program was named "The Best Innovation in Social Business Model" at the "iNews Maker Award 2021". The program is considered to have contributed a lot to economic recovery amid the Covid-19 pandemic.
So far, Bakir continued, the pilot project of the Agro Solution program has made positive results in Banyuwangi, Jember, Bima, Dompu, Ponorogo, Magetan, Madiun, and Tuban. In these areas, the Agro Solution program has been implemented in 2,815 hectares of land and involved 2,078 farmers.
The average yield of dry unhusked rice in those areas increased by 55.8 percent, while the dried corn rose by 45 percent. The profits for farmers have also increased by 91 percent from dry unhusked rice harvest and 60 percent from dry corn.
"The main factor for the success of this program is technology assistance or control. With a significant increase in productivity, as well as access to capitalization and facilitated markets, the farmers' income increases and they are no longer dependent on subsidized fertilizers," said Bakir.
Agro Solution was officially launched in Jember Regency on November 5, 2020. In view of the positive results from this program, Pupuk Indonesia is targeting Agro Solution to be implemented in 50,000 hectares of land area.
The target is aimed by five holding members, namely Petrokimia Gresik with the target of 16,000 hectares of land, Pupuk Kalimantan Timur of 12,000 hectares, Pupuk Kujang of 10,000 hectares, Sriwidjaja Palembang of 8,000 hectares, and Pupuk Iskandar Muda of 4,000 hectares. At present, the Agro Solution has been implemented on 10,861 hectares of land in various regions in Indonesia.
Pupuk Indonesia's subsidiaries implement the Agro Solution program with different focus areas and implementation targets. The implementation targets for each subsidiaries in 2021 are:
– Petrokimia Gresik focuses on parts of Central Java, East Java and Bali with the implementation target of 8,000 hectares of land.
– Pupuk Kalimantan Timur focuses on parts of East Java, West Nusa Tenggara, South Sulawesi and Central Sulawesi, as well as targeting the implementation of Agro Solution on 6,000 hectares of land.
– Pupuk Kujang Cikampek focuses on areas in West Java and Central Java with the implementation target of 5,000 hectares of land.
– Pupuk Sriwidjaja Palembang focuses on areas in South Sumatera, Lampung, Jambi, and Bangka Belitung with the implementation target of 4,000 hectares of land.
– Pupuk Iskandar Muda focuses on areas in Aceh, West Sumatra and North Sumatra with the implementation target of 2,000 hectares of land. 
Agro Solution Program to Increase Agricultural Products
The Agro Solution program conducted by PT Pupuk Kalimantan Timur (Pupuk Kaltim) has successfully increased agricultural products in Gorontalo, especially rice commodities with the productivity reaching 80 percent.
The success was marked by harvesting the demonstration plot by the President Director of Pupuk Kaltim Rahmad Pribadi, together with the Deputy Speaker of the Indonesian House of Representatives (DPR) Rachmat Gobel at the Hutabohu Village, West Limboto District Gorontalo, on January 27, 2021.
"With the success of the Agro Solution program, Pupuk Kaltim and Pupuk Indonesia Group are optimistic that the food security and farmer independence targets can be achieved maximally," said Rahmad in his written statement.
According to him, the rice production from the Agro Solution demonstration plot that was carried out for 3 months on a 1.5 hectare land, was able to reach 10 tons from the previous maximum of 5-6 tons per hectare.
This proves the effectiveness of the Agro Solution program, as an integrated agricultural solution by using non-subsidized fertilizers that involve multi-stakeholder cooperation.
The main idea of the Agro Solution program, Rahmad added, is an effort to increase productivity and farmers welfare, by improving the submargin or supply chain from the upstream to the downstream through optimal mentoring.
The assistance is carried out starting from the readiness of farmers, the provision of agro-inputs such as fertilizers and medicinal plants, including farmers funding through Bank Himbara cooperation for land management, up to offtakers to guarantee the purchase of agricultural products at a better price.
"With the convenience and guarantees provided, farmers can manage their land and commodities more efficiently, supported by sustainable assistance and agricultural insurance to anticipate crop failure," Rahmad said.
He believes that if the Agro Solution program is carried out continuously, the community's agricultural products will be maximal. This is because the implementation of the program in various distribution areas of Pupuk Kaltim and Pupuk Indonesia Group shows a significant increase in yields.
Throughout 2020, Pupuk Kaltim had implemented Agro Solution on more than 2,000 hectares of areas in various regions. In the future, it will be continuously expanded, including in Gorontalo.
Meanwhile, Rachmat Gobel appreciated the Agro Solution program as an innovation in the agricultural sector which is proven to significantly increase agricultural productivity.
He assessed the use of non-subsidized fertilizers through integrated multi-stakeholder cooperation have helped farmers, by giving more maximal results than just relying on the subsidized fertilizers.
Moreover, the ease of the agricultural product absorption through the offtakers which is also facilitated by the program becomes an assurance for the improvement of farmers' welfare due to the excellent production quality.
"Therefore, in the future, there will be no more classic problems such as low grain prices upon harvest and a scarce fertilizer. By using non-subsidized fertilizers through the Agro Solution scheme, agricultural production is proven to be much more economical and with maximum yields," Rachmat said.
He is optimistic that the farmers will be more prosperous with the support they get during the planting period until harvest and that in the future Gorontalo will be able to rise as one of the provinces with the biggest contribution to agricultural commodities in Indonesia.
"We highly support the expansion of Agro Solution, so that the agricultural productivity in Gorontalo can achieve better welfare. We will continue to monitor this," he added.
Comprehensive Assistance for Farmers 
As a form of cooperation with the community, the Agro Solution program was also implemented by Pupuk Kaltim by spraying mass pests of rice plants and made farmer meetings at Dukuh Dempok Village, Wuluhan District, Jember Regency.
The activity involved 143 farmers in mass spraying on around 1,000 hectares of land with about 100 hectares of planted area. The spraying was carried out on rice fields with a 42 day old Sertani 9 variety.
The mass spraying was aimed to treat rice plants from pests and to keep them healthy, as well as to heal and normalize rice plants that had been attacked by pests. Through Agro Solution, farmers also get comprehensive assistance starting from tillage to harvest.
In the farmer meetings, farmers received counseling on several topics, such as the dissemination of appropriate use of fertilizers, development of agricultural technology, plant care method, pest observation, and others.
The implementation of the Agro Solution program is expected to increase the number of harvests in the region, from previously 6 tons per hectare to 8-9 tons per hectare. The harvest from the Agro Solution program in Jember was started in late March or early April 2021.