These 5 Korean Artists Like To Eat Durian, What About You?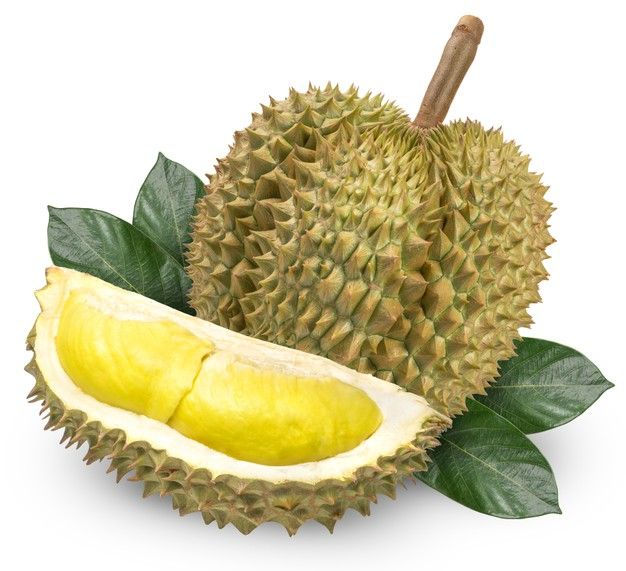 Korean Artists Like To Eat Durian
(Istimewa)
Durian, dubbed the king of fruits, is famously known for its strong pungent smell and unique taste. This spiky fruit smell is so strong that it is banned from hotels and other public spaces around Southeast Asia. For some people, it can even cause migraines or headaches.
Native to parts of Borneo (Kalimantan) and Sumatra, durian is considered a delicacy around Southeast Asia. Besides its smells, the unique taste of durian also sparks quite a debate, some describe it as having the texture of a cheesecake, others say it tasted like custard, and there are even some who are saying it has the texture of scrambled eggs.
The debate around durian doest just stop right there, it is known to be a fruit that if you tried it once you might like it or never want to eat it ever again, even to the natives. However, who would have thought that this unique fruit to be enjoyed by the South Korean artist!
Korean artist who likes to eat durian
From idol groups to actors, these South Korean artists enjoy eating durian fruit. Starting from three GOT7 members Jackson, Bambam, and Mark. As seen from the "GOT7 Hard Carry" show, the three of them are shown to be enjoying durian fruit. So much so that they added a second helping of durian fruit while JB, another member of the group, pulled away with an expression after tasting the durian for the first time.
Actor Park Bo Gum, known for his role in Reply 1988, has a taste for Southeast Asian cuisine. One of them is none other than durian fruit. As reported from IDN Times, while visiting Indonesia in 2017 Park Bo Gum had time to share moments when trying various cuisines in Indonesia. He admits that even though it's his first time trying durian, that it tastes good and not as bad as most people say. One other actor, Park Seo Joon, even admits in one of his interviews that durian is delicious and is one of his favorite Southeast Asia fruits.
How to cultivate durian
Love it or hate it, durian is considered a profitable commodity. Durian montong, one of the more popular durian, can be sold at prices starting from Rp 55.000/kg. Let's find out how to cultivate this king of fruits, durian.
Available at the Agency for Agricultural Research and Development websites, growing conditions for durian includes:
Climates. Areas with rainfall of 1500-3500 mm/year are the most suitable for planting durian. When newly planted, small durian plants are not very resistant to sunlight, so they'll need to be shaded. But, when the durian tree has grown, they'll require 60-80% sunlight intensity. While the suitable temperature for durian plants is 20-30 degrees Celsius
The height of the place for planting durian should not be more than 800 m above sea level. But there are also durian plants that are suitable for planting at various heights.
Soil media. The soil pH that is suitable for durian plants is at a neutral pH. Durian should be planted in grumusol or andisol soil types with a soil pH of 5-7. At this neutral pH, durian plants can grow and thrive. It also requires soil water content with sufficient depth, (50-150 cm) and (150-200cm). If the groundwater depth is too shallow/deep, the fruit taste will not be as sweet, and the plants may dry or have rotten roots due to being flooded.
Now that we know the growing conditions are for durian, we need to choose the proper seed. Good quality seeds that are in the form of stocks of seedlings will look fresh with sturdy stems. In addition, the seeds will also have branches in more than two directions with quite a lot of leaves, and make sure that there is new shoot development on the stem.
Successfully planting durian is very much determined by the process of preparing the right media. This is because the media is where plants get their nutrients. Necessary things to take note of are the measurement of soil pH, soil analysis, planting time/schedule, and cleaning the area from big rocks or weeds. Then form the bed by hoeing the soil as deep as 30 cm until it is loose and mixing it with sand and finished compost. 5 kg of sand and compost are added for beds with a width of 1 m and a length of 2 m. After the soil, sand, and compost are evenly mixed, it is left for 1 week. At that time, the soil is sprayed with Vapan/Basamid to prevent fungal or bacterial spoilage.
After the soil is ready, durian seeds can be planted with a spacing of 8 x 8 m. Make a hole as deep as 30 cm, then insert the seeds that are ready for planting and cover with soil. Now that we got the seedlings on the ground, it is time to do the upkeep for it to grow and produce fruits.
The types of fertilizers used to fertilize durian trees are manure, compost, green manure, and artificial fertilizers. Proper fertilization can make plants thrive. After three months of planting, durian requires additional fertilization of NPK (15:15:15) 200 g per tree. Furthermore, supplementary fertilization with NPK is carried out regularly every four months until the plants are three years old. Fertilization is done by digging a hole around the rootstock under the outermost crown of the plant. Durian trees that are 3 years old usually begin to form stems and crowns. After that, every year the durian tree will require an additional 20–25% of NPK fertilizer from the previous dose. The need for manure will also increase. Before the flowering stage, durian trees will require NPK 10:30:10. 
Now that is just a little bit of information for those of you interested in planting your own durian tree. As with any other tree, a green thumb and sunshine go a long way for tending a plant. Happy planting!
Written by: Safaanah