Understanding the ESG Concept and its Importance for the Growth and Development of the Fertilizer Industry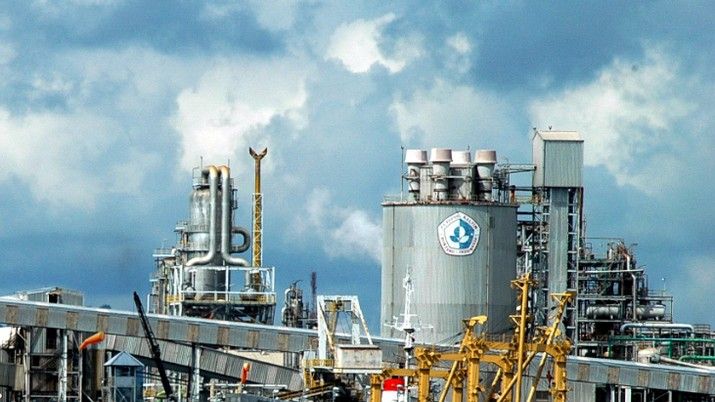 ESG stands for Environment, Social, and Government. These three refer to the key factors when measuring the sustainability and ethical impact of an investment in a business or a company. Think of it as getting to know the value a business or a company upholds. Does that value address environmental, social, and government issues, such as managing the company's carbon footprint or making sure that there are systems in place to ensure accountability. These non-financial performances become one indicator towards the success of a company.
Let's get to know more about each factor. These factors can and are often interlinked, but generally, environmental factors will focus on the conservation of the natural world. This includes issues such as carbon emission and climate change, air and water pollution, energy efficiency, waste management, and biodiversity. While social factors focus on consideration of people and relationships. The relationships that are mentioned here are not just exclusive to employee engagement. But it also includes the topic of community relations, labor standards, human rights, data protection and privacy, and lastly customer satisfaction. The last factor is the governance factors that focus on the standards for running a company. This will include board composition, political contribution, tax strategy, and corruption and bribery.
The ESG sits alongside the United Nations Sustainable Development Goals (SDGs) to help businesses or company define their aspirational purposes that ignite long-lasting positive change. This positive change may increase shareholder value over the long term. Especially now as more customers are conscious about who they buy or associate themselves with.
The ESG-minded industry is the trend of the future.
Reported from Harvard Business Review, a survey conducted by Nielsen in 2019 shows that 48 percent of customers cared about ESG. And as customers get more and more aware of ESG issues, their choices in where they are associating themself follows. Another survey by PWC Consumer Intelligence Series in 2021 shows that 80 percent of customers are more likely to buy or purchase from a company that stands up for environmental issues, 76 percent for social issues, and 80 percent for governance issues.
Looking at the numbers, these non-financial performance indicators that include ethical, sustainable, and corporate governance issues are getting more important for the continuation of a business or company. Nasdaq's past board member Betsy Atkins stated that in the current rapidly changing business climate, attention to ESG issues is critical to long-term competitive results. This means that businesses or companies that actively integrate ESG policies such as taking a stand on sustainable environmental policy, improving labor conditions, and giving back to the community can make them a more competitive player in their related industry.
Another competitive result of implementing ESG values is that a business or company will most likely attract and retain the best talent. It is increasingly evident that employees, especially among the millennials, care about who they work for, how they are treated, and whether their work is having a positive impact. And as these millennials become employees, customers, and investors this trend of associating with businesses or companies of the same value and belief will continue.
Implementing ESG, Pupuk Kaltim Won ESG Disclosure Awards 2021
One Indonesian company embraces ESG in its operations through the implementation of the Life Cycle Assessment (LCA) policy. PT Pupuk Kalimantan Timur (Kaltim), a subsidiary of PT Pupuk Indonesia (Persero), is a fertilizer producer that has recently managed to lower their greenhouse gas emissions by 683,520.26 tons of CO2 or equivalent of 16.73 percent of the company's total emissions load. This fertilizer producer also managed to recycle 7,732,730 m3 or about 80.87 percent of the company's water demand during 2020, increasing their water efficiency. All of these are because of their LCA policy that covers five environmental aspects, water efficiency and reducing the burden of wastewater pollution, reducing air pollution, 3Rs of toxic hazardous materials (B3), 3Rs of non-toxic hazardous materials (non-B3), and protecting biodiversity.
On the social side, Pupuk Kaltim participates in the realization of the SDGs goals in Indonesia by empowering community development on an ongoing basis. They initiated the Proactive program, as a form of the company's participation to actively contribute as an agent of development, in addition to social responsibility for the community and stakeholders. This program is done not only by the implementation of CSR, but also by encouraging the development of MSMEs, pioneering industries, and environmental development and improvement.
Pupuk Kaltim efforts won them two awards at the ESG Disclosure Awards 2021. The online event was held by Investor Magazine – Berita Satu Media Holdings (BSMH) in collaboration with Bumi Global Karbon Foundation (BGKF) and is given as an appreciation to companies that are committed to Environment, Social, and Governance (ESG) disclosure.
Accepting the award, Hanggara Patrianta said that the award is a reflection of Pupuk Kaltim's performance in maintaining the sustainability of the company and the environment. Quoted from Antara, Hanggara Patrianta, Director of Operations and Productions of PT Pupuk Kaltim said that they do that by "… continuing to build a business ecosystem that focuses on ESG consistently. Various programs run by Pupuk Kaltim cover three economic, social, and environmental pillars, which are aligned with the 17 indicators of the Sustainable Development Goals (SDGs),".
Written by: Safaanah