Welcoming Ramadan, the Fertilizer Industry is Ready to Dominate the Asia Pacific Market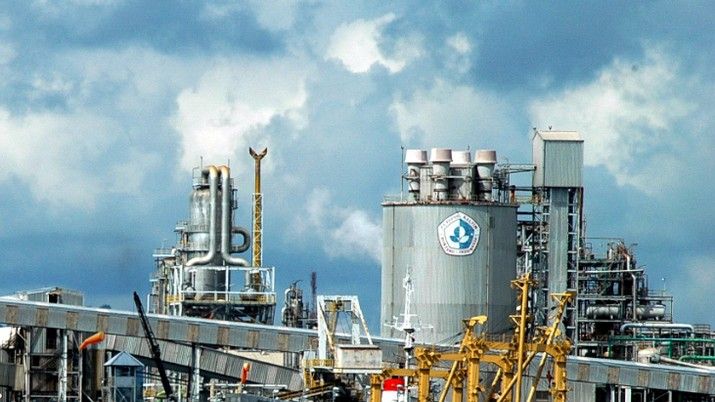 This year Ramadan may feel a little bit different. Entering the third year of the pandemic, restrictions are slowly being loosened as more and more people are getting vaccinated. This means that we are closer to having normalcy like before the pandemic. Shops are open, restaurants are allowed to dine in and businesses are booming again.
While we cannot disregard the effect of the last two years of pandemics on our economy, some businesses, like PT Pupuk Kalimantan Timur (Kaltim), thrive through a series of mitigating strategies. 
"It is undeniable that the pandemic will still have an impact on dynamic economic and market conditions during 2021. However, as a sustainability-oriented company, PKT continues to implement risk-based, value-added innovation strategies, including through business diversification" said PT Pupuk Kaltim President Director, Rahmad Pribadi, in a written statement reported by Detik.
PT Pupuk Kaltim recorded the highest profit in the company's history
The implementation of those strategies helped PT Pupuk Kaltim to steadily increase production performance and resulted in a record-breaking number of profits ever for the company. As reported by Republika, PT Pupuk Kaltim has managed to record a profit after tax of Rp 6.71 trillion in 2021. This number is the highest profit since the company's establishment.
"Through strategic steps supported by good risk and operational management, PKT is able to face challenges and turn them into opportunities that provide optimal benefits for the company," said Rahmad Pribadi.
Looking ahead, PT Pupuk Kaltim saw at least six fundamental changes in the world that would still affect business and operations. Among other things, these fundamental changes include increased health needs due to the pandemic, global supply chain crisis, food security in the midst of increasingly limited agricultural land, global welfare levels that affect the demand for quality food, equity and inclusiveness in all company activities, to the transformation of environmentally friendly business.
Reflecting on these, PT Pupuk Kaltim will transform through a long-term strategy called growth strategy. The growth strategy will focus on three main pillars namely operational and supply chain excellence through energy efficiency and infrastructure optimization, diversification advantages by developing businesses in the downstream petrochemical and natural gas along with renewable energy sector, and lastly market outreach excellence by increasing domestic capacity and expanding in the global market.
Currently, Indonesia is in the top five market shares of the Asia-Pacific Fertilizer Market that including neighboring countries such as China, Japan, India, and Australia. With PT Pupuk Kaltim, a subsidiary of PT Pupuk Indonesia, being the biggest Urea producer in Indonesia and one of the biggest in the Asia-Pacific region with a production capacity of 3,43 tons per year as reported by Liputan6.
With the steady increase in productivity and performance along with the company's current ESG (Environmental, Social, Government) roadmap, Rahmad Pribadi said he was optimistic that the company would be able to dominate the Asia Pacific Market in the next five years. 
PT Pupuk Kaltim is looking to expand overseas
As part of the growth strategy that is to expand to the global market, PT Pupuk Kaltim is currently looking at expanding to the Latin America fertilizer market. Reported to IDN Times, Rahmad Pribadi said that expansion intention was made considering that there's an open market in the Latin America market due to many petrochemical plants in the United States and Europe are shutting down.
"There are several companies in the United States whose names I can't say but they were forced to close their ammonia factories because, at current gas prices, they lose up to US$300 per tonne of ammonia. Now, because the companies in America were closed, the Latin American market has opened," said Rahmad Pribadi.
Several countries in Latin America have become the target of PT Pupuk Kaltim's newest export destinations like Mexico and Brazil. However, this intention will not be carried out by PT Pupuk Kaltim in the near future considering that the current fertilizer production capacity is as per the target and is difficult to increase.
"We will diversify, yes, but not yet on a large scale because the production capacity is already 100 percent, even more," continues Rahmad Pribadi. 
Written by: Safaanah