Berkah Mandiri, a group of Millennial Farmers from Pasruan who Fill Their Time with Farming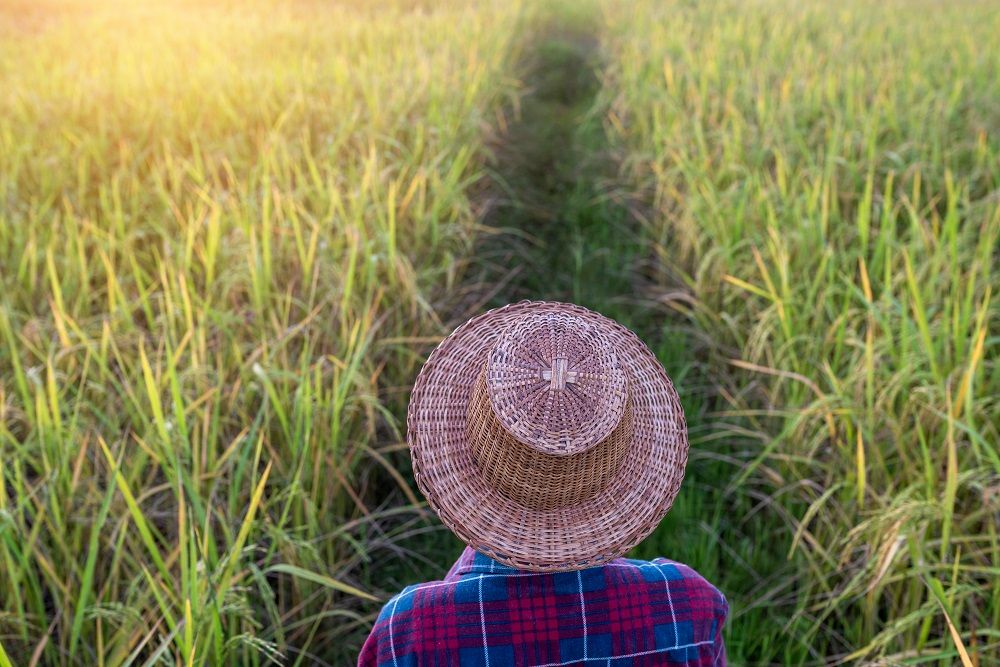 how to plant rice
(Istimewa)
As technology advances, it seems that more and more people are spending their time on their phones or other forms of technology. So much so that it feels like the younger generation spends more time looking at screens. Research by the Centers for Disease Control and Prevention shows that, on average, teens around 15-18 spend up to seven hours on screens every day, that's 29 percent of their days.
The younger generation also has more time and energy on their hands, leading to some activities that can sometimes cause chaos or disruption to their surrounding community. More often than not, the younger generation will also document their antics and upload them on the internet. This is why it is important to occupy the younger generation with activities that are more beneficial.
A group of local youth in Pasuruan is leading the example by proving to their community that not all young people are disruptive. Moch. Faizin Afdila, a young man from Pasuruan City, and his friends answered the notion with real work through positive activities focused on agriculture.
Faizin and his friend established the "Berkah Mandiri" Farmer Youth Group. The group was accompanied and supported by the Head of the neighborhood and community units (RT/RW), the village head (Lurah), and local agricultural extension workers. Minister of Agriculture Syahrul Yasin Limpo fully supports the creation of farmer youth groups, especially in the urban area. He has stated on multiple occasions, the important role the younger generation plays in the continuation of Indonesian agriculture.
"We believe that in the hands of young people, the future of the nation will be even better. The important thing is that they want to do it. We hope that Indonesian agriculture will get better. Because so far, it has proven to be a pillar of the economy. Agriculture is the most prepared to face any challenges today, tomorrow, and the future," he said in a farmer workshop back in August.
"Berkah Mandiri" Farmer Youth Group activities and its benefit
According to Times Indonesia, Faizin and his farmer groups started their farming activities by utilizing one of the members' yards and turning them into gardening spaces. The space is planted with horticultural plants that are easy to maintain, cultivate, and the result eventually gets sold back to the local community. The plants include easy-to-grow horticultural plants such as Chinese cabbage, spinach, eggplants, and chilies.
This model of activities opened the opportunity for them to turn it into an actual business that could be beneficial, not only for themselves but also for the surrounding community. What the local farmer groups are doing by utilizing yard space as gardening spaces is that they are building an urban farm or a farm in the middle of a community with the goal of providing the community with fresh produce.
Creating more urban farms is one of the priority programs for the government of Pasuruan. The program directly targets people's lives, especially farmers and their families, in meeting their food needs. Therefore, the government of Pasuruan is supporting the Berkah Mandiri youth group activities by providing them with vegetable seeds, organic fertilizers, polybags, and planting media.
In addition to the main objective of the urban farming program, the creation of the farmer group is also to create jobs for millennials, especially in agriculture, and increase the productivity of agricultural products. With the majority of the farmer groups being millennials, this activity is also hoped to be an inspiration for other millennials and youth in other regions.
The group is also supported by the local agriculture worker that provides them with guidance. Erwin Kurniawan, a local agriculture extension worker, helps navigate the group of local farmers in their planting activities. He is guiding this group to not just plant and become farmers, but also to start a sustainable business.
"It's not enough to just harvest. In today's digital era, farmers must be able to access various digital facilities. So they're not only interested in being a farmer, but they have to be taught to be able to farm and to market and make a profit," said Erwin.
Faizin and his group have managed to sell 70 percent of their produce from the yard to local communities and fulfill requests for orders from vegetable vendors. While the rest of it is enjoyed by themselves and given to the less fortunate local communities. (Safaanah)