Check This Out, Prices of Non-subsidized Fertilizers in 2021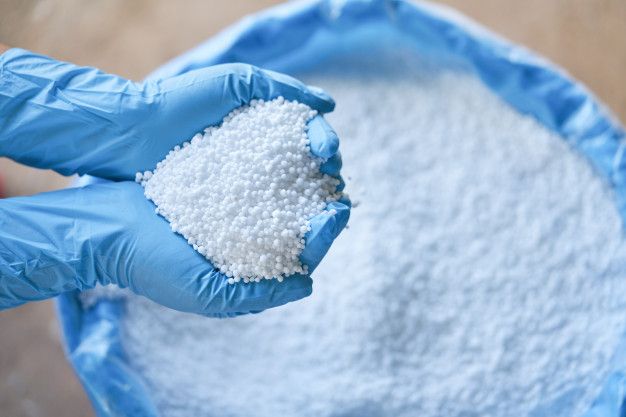 Daftar harga pupuk – sumber foto: Freepik.com
(Istimewa)
Fertilizer is any substance or material needed by farmers to fertilize soil. However, the prices keep rising not only for non-subsidized, but also subsidized fertilizers. Indonesian farmers tend to buy subsidized fertilizers because they are more affordable and only use non-subsidized fertilizers for urgent needs. 
Secretary General of the Indonesian Fertilizer Producers Association (APPI) Achmad Tossin Sutawikara explained that the domestic NPK commercial fertilizer market share was still dominated by private fertilizer producers, which reached 80.42% or 3,594,000 tons of the total commercial fertilizer production (non-subsidized). Meanwhile, Pupuk Indonesia Group contributed 10.89% or 487,000 tons and the remaining 8.67% or 387,879 tons were imported.
"Today, Pupuk Indonesia Group is not the only fertilizer producer in Indonesia. There are also private companies that produce fertilizers such as Wilmar Group, Saraswanti Anugerah Makmur, Saprotan Utama, Polowijo and others," Tossin said.
According to APPI data, the fertilizer production capacities of Wilmar Group, Saraswanti Anugerah Utama, Saprotan Utama, Hanampi, Polowijo, NPG, Randhoetatah Cemerlang, and Jadi Mas reached around 2,000,000 tons, 500,000 tons, 100,000 tons, 300,000 tons, 120,000 tons, 174,000 tons, 200,000 tons, and 200,000 tons respectively.
In Indonesia, the market share of NPK is still relatively large, because the national demand potential for NPK fertilizers is currently 13,549,645 tons. Of the total potential, Pupuk Indonesia Group has supplied 3,187,000 tons or 23.5 percent, comprising subsidized fertilizers of 2,700,000 tons or 19.9% and non-subsidized fertilizers of 487,000 tons or 3.6%.
Apart from Pupuk Indonesia Group, private fertilizer producers contribute 3,594,000 tons or 26.52% while imported products make 387,879 tons or 2.8%. In total, the supply of NPK fertilizers in the country still reaches only 7,168,879 tons out of the total demand at more than 13.5 million tons. "Theoretically, there is an unexploited demand potential in the amount of 6,380,766 tons or 47.09% of the national demand," he said.
Non-subsidized Fertilizer Prices
Related to commercial fertilizer prices which are considered high, Tossin explained that the trend of fertilizer prices is indeed increasing, due to the global pandemic and soaring commodity prices in the international market which have affected the cost of fertilizer production in Indonesia. The said commodities are ammonia, phosphate rock, KCl (raw material for NPK), gas and petroleum. Another factor that also affects the cost of goods sold (HPP) of fertilizers is the soaring cost of freight or ship transportation.
The price of non-subsidized fertilizers has increased every year. In 2019, the asking price was Rp150,000 per 50 kilograms, which means only Rp3000 per kg. Meanwhile, other types of fertilizers, such as Phonska Plus, were offered for Rp8000 per kg or Rp400,000 per 50 kilograms and Gemari liquid fertilizer at Rp90,000 per liter. The increase continues in 2021 such as NPK Mutiara fertilizer from Rp500,000 to Rp 575,000 per bag.
The condition has urged the Indonesian Palm Oil Farmers Association (Apkasindo) to give a statement that oil palm farmers asked the government to protect the management of non-subsidized fertilizers. This is because the prices of fertilizers, both single and compound, have soared around 70% and 120% in the last eight months.
Previously, this type of fertilizer was priced at Rp4,500 per kg. But now, the price has reached over Rp6,000 per kg. Chairman of Apkasindo Gulat Manurung said it requires protection because the increase of fertilizer prices has affected farmers' income given that the contribution of fertilizer costs to farmers' production reached 58%.
Meanwhile, Director of Fertilizers and Pesticides at the Directorate General of PSP of the Ministry of Agriculture Muhammad Hatta said there were five potential problems that became the issues of subsidized fertilizer prices, namely seepage among regions, fertilizer scarcity, the markup of Highest Retail Price (HET) for fertilizers at the farmers level, non-proper target allocation, and decreasing crop productivity.
"The problem will have a further impact on the decline in crop productivity. This is because farmers do not use it on time and in quantity," said Hatta.
Regarding the management of subsidized fertilizers, he added, the Ministry of Agriculture involves multiple parties in the management of subsidized fertilizers. This means, the ministry cooperates with other parties in managing subsidized fertilizers. The ministry is involved at the planning level, the distribution is carried out by PIHC (Pupuk Indonesia Holding Company), while verification and monitoring are assisted by local governments.
Secretary of the Directorate General of Agricultural Infrastructure and Facilities (PSP) of the Ministry of Agriculture Gunawan said the government is committed to maintaining the availability and affordability of fertilizer prices, both subsidized and non subsidized, to increase farmers' land productivity. Besides affecting production achievement, he added, fertilizers also bring a very broad social impact for reaching out around 17 million farmers in 6063 sub-districts, 489 regencies and 34 provinces.
"The efforts to increase agricultural productivity can be realized, one of which is the support from fertilization activities. The right-on-target fertilization process greatly contributes to the realization of agricultural production such as rice," said Gunawan.
He admitted that the efforts had obstacles. Among them is the availability of budget. Based on the ministry's data, the fertilizer demand for farmers has reached around 22.57 – 26.18 million tons in the last five years. However, the allocated budget reached only around Rp25 trillion – Rp32 trillion of the total required budget at around Rp63 trillion – Rp65 trillion. The budget constraint caused the government to allocate only around 8.87 million – 9.55 million tons of subsidized fertilizers.
President Director of PT Pupuk Kalimantan Timur (Pupuk Kaltim) Rahmad Pribadi said Pupuk Kaltim is ready to boost the market share of non-subsidized fertilizers. This was conveyed following an order from the Minister of SOEs, Erick Thohir, who instructed the company to enter the non-subsidized fertilizer market.
The company's production of non-subsidized fertilizers, especially Urea Daun Buah, dominates a very large market share in Indonesia. Meanwhile, NPK Pelangi fertilizer has been a favorite to farmers for increasing food and horticulture production and plantations. Up to September 21, 2021, Pupuk Kaltim had distributed 800,000 tons of Urea Daun Buah or 72% of the 1.1 million tons of target and 120,000 tons of NPK Pelangi or 60% of the 200,000 tons of target in 2021.
"With the distribution network and control of the marketing area, non-subsidized fertilizers of Pupuk Kaltim, which have excellent quality, are always available to meet the farmers' need," he said.
A part of Pupuk Indonesia Group, Pupuk Kaltim is currently the largest urea producer in Indonesia and Southeast Asia with a production capacity of 3.43 million tons per year. With this capacity, Pupuk Kaltim is among the top five largest urea producers in Asia Pacific. In 2020, 72% of Pupuk Kaltim's urea sales volume targeted the domestic non-subsidized market and export market, with a priority on the domestic needs.
Written by: Renta