Cultivating Cassava as a Food Security Solution?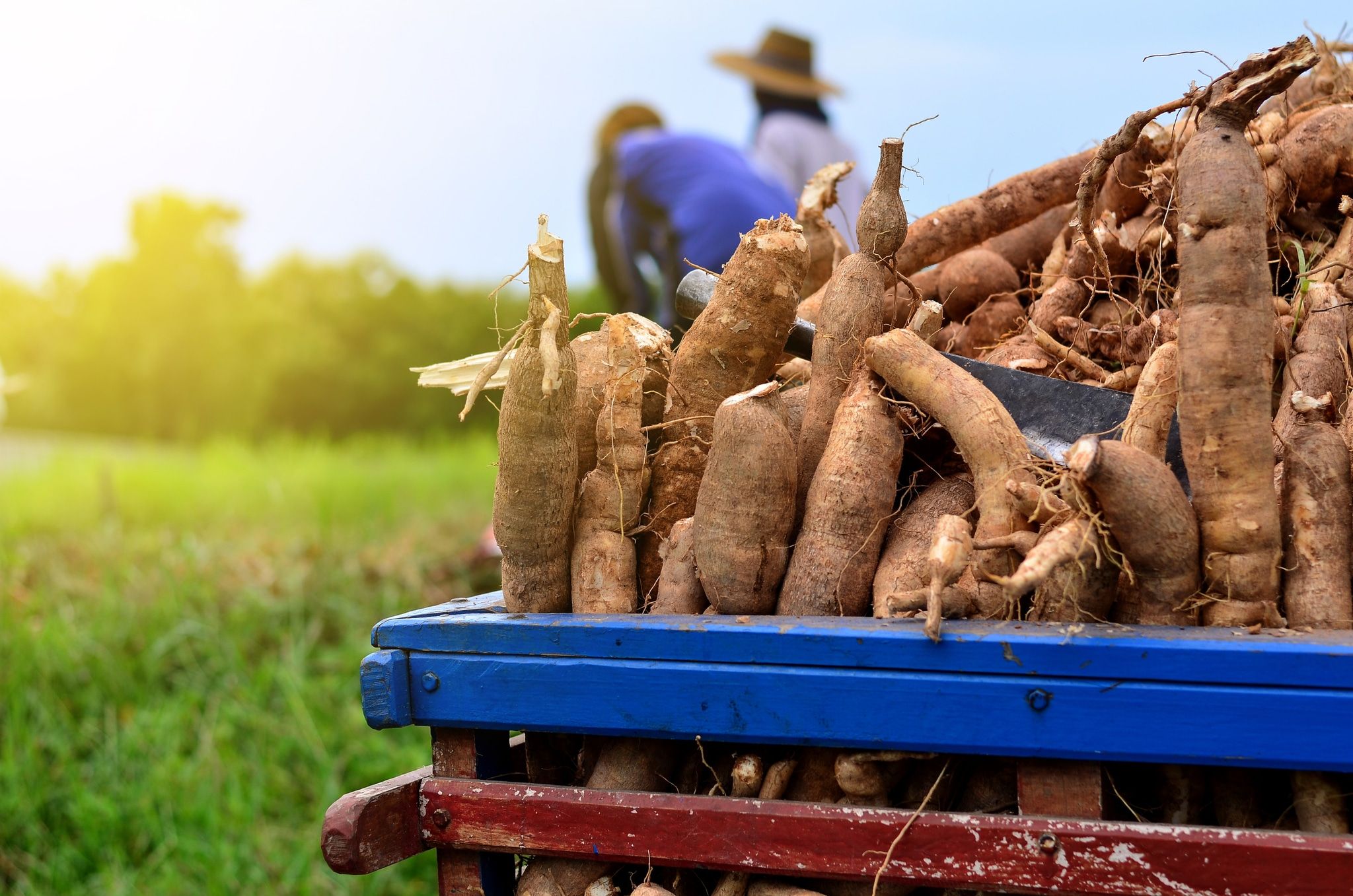 Cultivating Cassava as a Food Security Solution
(Istimewa)
Carbohydrate is an important component of a healthy diet. It provides the body with the glucose that then will turn into energy to support bodily function and physical activities. For countries like Indonesia, where the typical plate is filled with a bed of rice with side dishes or fried food covered in batter, carbohydrate in all shapes and forms is unavoidable.
Wheat is one of the more popular forms of carbohydrate sources for Indonesian people, aside from rice. It is widely used as raw materials for bread, noodles, and other food. The high demand for wheat-based products, like the popular Indonesian instant noodle, pushes the government to import wheat from other countries.
As reported by Katadata, the Indonesia Central Bureau of Statistics noted that Indonesia has imported 5,5 million tons of wheat and meslin in the first half of 2022 alone. While this number is down from the previous year of 6,2 tons, it is not due to demand but because the state of the international supply chain is unstable. Minister of Agriculture Syahrul Limpo even noted last August that with the current disruption to the supply chain for wheat, there may be a rise in prices for instant noodles.
"There (in Russia and Ukraine), 180 million tons of wheat are buried. So be careful for those who eat a lot of wheat noodles, tomorrow the price will (rise) three times that" he said.
Indonesia's biggest producers of instant noodles have since stated that they will not raise the price of their products. But that doesn't stop the Indonesian people from marching over and purchasing instant noodles in bulk for a few weeks after warnings from the Minister of Agriculture.
Challenges and limitations of wheat farming in Indonesia
The biggest obstacle for farmers planting wheat in Indonesia is that naturally, the plant is a subtropical plant that requires certain growing conditions that are limited in Indonesia. Head of the Central Plant Research Institute, Ministry of Agriculture, Dr. Amin Nur, noted that research related to wheat has been going on since 2001. The institution has been the center for providing seeds for cereal crops, including wheat. They help develop and provide tropical wheat varieties to suit the Indonesian climate.
"Indeed, this wheat plant is a sub-tropical plant. It requires cold temperatures during its life cycle, known as vernalization. When we develop it in Indonesia, the temperature, the environment that fits the tropical environment so far is at an altitude of 1,000 meters above sea level," said Amin.
They have since developed a variety that is adaptive at altitudes between 600 meters to 700 meters above sea level and more resistant to Indonesia's tropical heat. But the challenges don't just stop there. While tropical varieties are available, techniques and technology continue to be developed, it still needs some help to make the production bigger on an industrial scale.
A wheat researcher from UKSW Salatiga, Dr. Djoko Murdono, has been researching wheat for the last 20 years. He noted that wheat is easy to grow, but it is less developed because the price of the product is not competitive compared to imported products.
"We have calculated that conventionally, our selling price cannot be competitive with international prices. Because conventional farming methods involve farmers, cultivating the land using hoes, using manure, and harvesting using sickles. The touch of mechanization is still minimal," He said as reported by VOA.
Cassava as an alternative to food security
While farmers and researchers continue to battle with scaling up wheat production, the Indonesian government has been looking for alternatives to wheat, or at the very least looking for other carbohydrate sources to supplement the wheat demand.
As reported from Liputan6, the Coordinating Minister for the Economy, Airlangga Hartanto, said President Joko Widodo (Jokowi) chose sorghum, sago, and cassava as substitutes for wheat. The urgency of this substitution is to ensure the continuation of the food security effort during the conflict between Ukraine and Russia that disrupted the world's supply chains.
Researcher for the Center for Food and Nutrition Studies of Gadjah Mada University, Prof. Dr. Ir. Eni Harmayani, M.Sc., said the development of tubers as local food was expected to reduce wheat imports and become a functional food component.
The advantages of cassava for Indonesia food security
Cassava is a tuberous root plant that has become one of Indonesia's staple sources of carbohydrates, along with fiber from its leaves. First commercially grown in 1810, this plant has become closely associated with Indonesian culture. The plant has a high demand in Indonesia due to its role as a substitute for rice which contains higher calories and is a good source of energy.
Eni Harmayani noted that cassava has great potential as an alternative to wheat, with various applications to choose from. Some processed products that can be made into main ingredients or supporting materials are bakery products, snacks, biscuits, noodles, meatballs, porridge, sausages, and nuggets, as well as coating, thickening, and filling materials.
Championing cassava as an alternative to wheat in Indonesia is the more sensible solution to the high prices of wheat and limited availability for industries. In fact, several local brands in Bogor and Bandung have been producing cassava flour that can be used to make baked goods.
The big advantage of cassava over wheat is that cassava flour is gluten-free and anti-inflammatory, making it suitable for people with gluten allergy or celiac. It has great export opportunities, especially to the western part of the world, where gluten allergy or intolerance is more common. The high resistant starch content also makes it a great alternative to wheat flour that doesn't compromise the texture of the product it produces. (Safaanah)