K-Drama 'Jirisan' Spoils Us with Maple Trees, Grow Them at Home!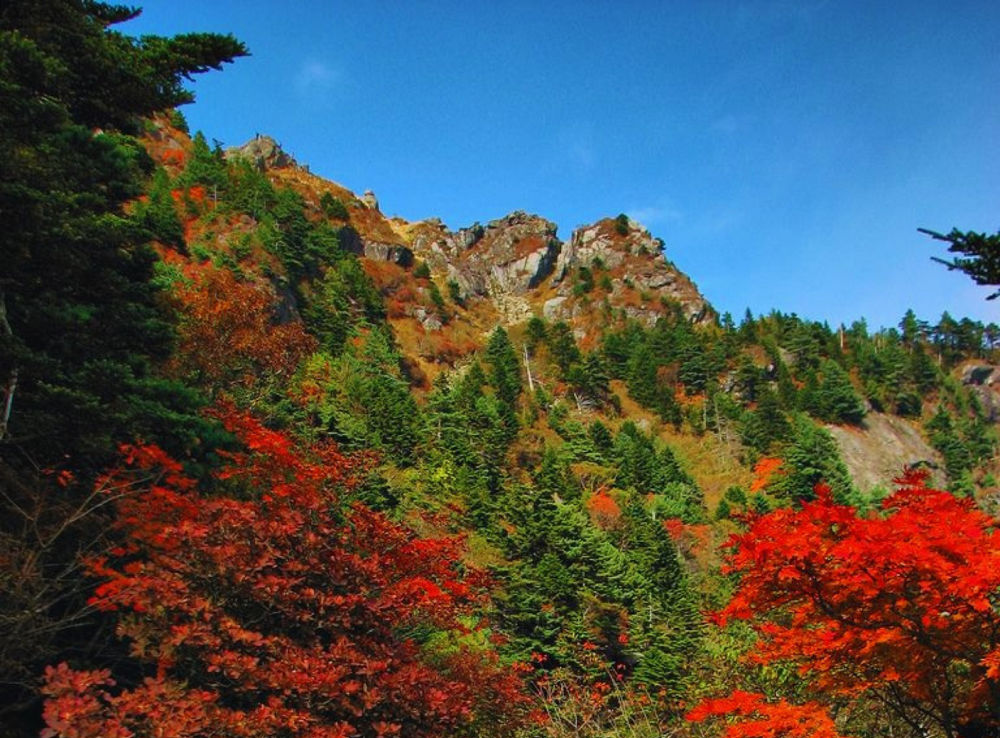 Drama korea jirisan
(Istimewa)
Jirisan (Mount Jiri) has managed to steal the attention of Korean drama fans, including in Indonesia. The drama tells a story about Jirisan National Park rangers and their rescue missions. It is named after and set in the second tallest mountain in South Korea. 
The action genre drama is played by famous Korean actresses and actors such as Jun Ji Hyun, Ju Ji Hoon, Song Dong Il, and Oh Jung Se.
The storyline is centred around a mystery surrounding the mountain from the missing climbers to those who come with various motives, including murder. Not only filled with conflicts, Jirisan also spoils audiences with the beauty of the mountain, the attractive spots in the National Park and the view of the Jirisan forest.
The highly-anticipated series premiered on tvN on October 23 to early December and aired every Saturday and Sunday. It is also available on iQIYI worldwide for streaming.
Facts of Jirisan Mountain
Jirisan mountain is located at the southern end of the Sobaek mountain range. The name can be interpreted in several meanings and is generally mystical. Locally, it means "the mountain of the odd and wise people". There are also those who interpret it as "wisdom and beauty". In the past, Jirisan was known as the abode of ascetics who believed that the mountain could give wisdom.
In 1967, Jirisan was designated as a national park. The mountain spreads across 3 provinces, 4 counties and 1 city. As a national park, Jirisan is home to various flora and fauna. About 4,989 types of flora and fauna surround the mountain. It is also home to 7 major Buddhist temples.
The panorama and beauty of Jirisan is unquestionable. It offers a charm like the Piagol valley with beautiful views of pine forest.
In addition to the pine forest, there are also maple trees which are very captivating when autumn arrives. The beauty of the fallen maple leaves is the main attraction. When autumn arrives, this area is used as a place to hold the Autumn Leaves Festival every year.
Don't forget about the Nagodan Peak and Chil Sung Yeok Valley. These spots will surely spoil your eyes with their beauty.
Jirisan Maple Trees
If you are a fan of the series, you may also enjoy the beauty of the maple trees. Also known as sugar maple (Acer Saccharum), the maple tree definitely has its charm.
It has dense rounded beautiful five-pointed leaves and rich colors. The trees usually grow in areas that have four seasons. In Canada, the maple tree has been recognized as a national emblem and the leaf becomes the centerpiece of the national flag.
Maple trees can be tapped to produce syrup. The tree also has a winged fruit which is often referred to as samara. It provides so many benefits and beauty that it would be very nice if we could grow it at home.
Growing Maple Tree at Home
Growing maple trees in a country with no four seasons can be difficult to do. However, if you want to grow maple trees at home, we have tips and tricks. First, you better choose what type of maple you want to plant. 
Next, you can use the cold stratification method in planting. The method can be used for many types of maple tree seeds, such as sugar maple, broadleaf maple, Japanese maple and red maple tree which only grows in winter and can germinate when temperatures start to warm up.
Maple trees will sow their seeds in the fall or early winter. At that time, germination can begin in the soil. When you plant it outdoors, make sure to start germination at least 90-120 days before the beginning of frost or the end of winter.
You can also start by using plastic as a planting medium. Choose a plastic with the same size as a snack pack, that can be opened and locked with ease, is sterilized and not easy to mold. Fill it with a handful of peat soil, germination paper, and vermiculite. Choose alkaline or neutral vermiculite, as maple tree seeds don't like highly acidic conditions.
The next step is to make the planting medium moist by adding a little water. If needed, you can also add a fungicide to prevent mold.
After that, you can put 20-30 seeds into each plastic, before sealing it. Make sure that the plastic is air free. Then, put it in the refrigerator with a temperature of about 1-5 degrees Celsius. Cool air will help to germinate properly. After a successful germination, you can plant a maple tree in your yard. Good luck!
Written by: Renat