PKT Introduces NPK Pelangi JOS at the 2022 Agricultural Innovation and Technology Event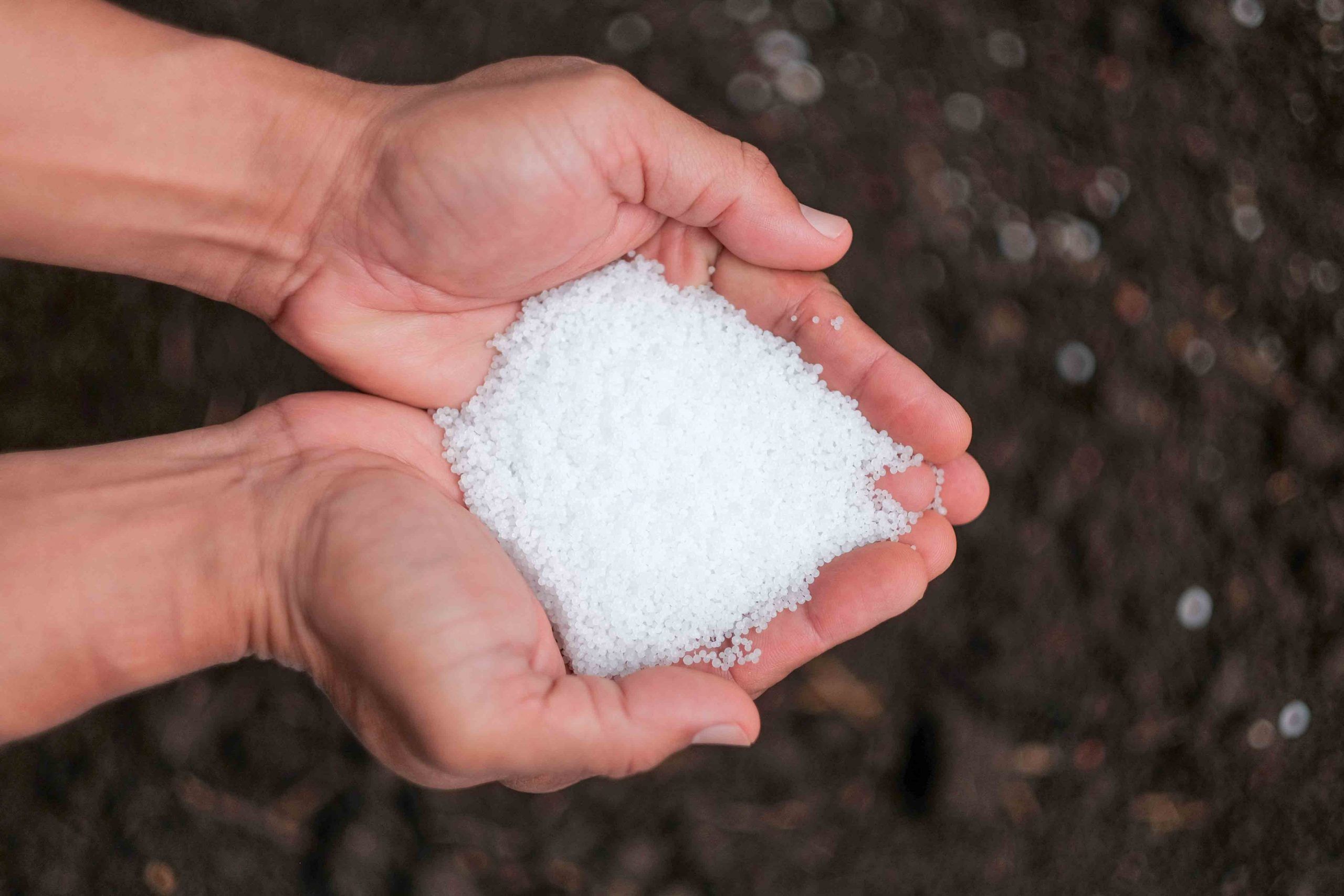 PT. Pupuk Kalimantan Timur (Kaltim), a subsidiary of PT Pupuk Indonesia has recently participated in the Agricultural Innovation and Technology event in Kediri Regency, East Java. The two-day activity with the target of being attended by 1.000 farmers, is a vehicle for educating them on the scientific approach to farming. Such as determining cropping patterns, selecting plant seeds according to soil conditions, hydroponics, fertilizer efficiency, and the use of biological agents to control plant-disturbing organisms. Around 33 companies are participating in this event, including PT Pupuk Kaltim, with the objective of introducing various types and advantages of their products. 
For PT Pupuk Kaltim in particular, participating in the event is part of their continuation of efforts to get closer to farmers through education and product introduction that in the end, encourages national agricultural productivity. Vice President of Marketing Business Partner, Jefri Limeisa Putra, said that PT Pupuk Kaltim's participation this time was an effort to increase the value of products in the community so that they could be better known by farmers and other business players in the agricultural sector.
To fully introduce the products to farmers, PT Pupuk Kaltim held a Demonstration Plot for rice and corn commodities three months before the events. PT Pupuk Kaltim works with several companies engaged in agriculture, such as seeds, fertilizer, and pesticides for the demonstration plot. The result, as Jefri Limeisa Putra said, shows the treatment of superior PT Pupuk Kaltim products such as BioLK, Ecofert, Biodex, Urea Granule Daun Buah, and NPK Pelangi got optimal results compared to the farmer's regular treatments.
"This can be seen from taller plant stems with greener leaf colors," explained Jefri.
The result of the Demonstration Plot is the part of the reason that drew around the previously mentioned 1.000 farmers participants that came from the Association of Farmers Groups (Gapoktan), Field Extension Officers (PPL) to farmers throughout Kediri Regency.
Kediri Regent, Hanindhito Hilmawan Pramana said the 2022 Agricultural Innovation and Technology event, was an effort by the Government to provide opportunities for farmers through the Association of Farmers Groups (Gapoktan) to discuss with producers of seeds and fertilizers, so they could learn and witness firsthand the latest technological developments in the agriculture sectors. Hanindito said that the government always encourages farmers in Kediri Regency to have bargaining power and be capable of increasing the selling value of their agricultural commodities.
The event also presents an opportunity to introduce PT Pupuk Kaltim's newest product, NPK Pelangi JOS, to the farmers. The new product is a combination of chemical fertilizer and biological fertilizers that are more efficient and environmentally friendly.
"The presence of the latest products such as NPK Pelangi JOS is a form of PT Pupuk Kaltim's determination to always present the best products and services in maintaining national food security," added Jefri, reported from Republika.
NPK Pelangi JOS and its Benefits
As part of the government's efforts in securing food security for the nation, PT Pupuk Kaltim continues to offer innovative and superior products that help farmers to achieve the optimal yield. The newest addition to a lineup of PT Pupuk Kaltim's products is the NPK Pelangi JOS.
According to PT Pupuk Kaltim, Vice President of Marketing Business Partner Corporate, Indah Febrianty, NPK Pelangi JOS is the first innovative product in Indonesia that combines the function of NPK fertilizer and biological fertilizer in one product. NPK Pelangi JOS can enrich the soil with nutrients without having to lose the carrying capacity of the soil. This is due to the natural microbes added into it, making it more efficient for farmers to use.
"NPK Pelangi JOS is a macro compound fertilizer that is able to give the best results for agricultural commodities because it consists of biological fertilizers and chemical fertilizers containing nitrogen (N), phosphorous (P), and potassium (K), as well as Bacillus sp microbes," said Indah.
The benefit of added microbes in the NPK Pelangi JOS has been proven in several demonstration plots. One of the demonstration plots is in Cianjur, West Java, where PT Pupuk Kaltim works with Mitra Tani Parahyangan Farmers Group in growing Chinese cabbage using NPK Pelangi JOS. The planting has been going on since April 2022 and as a result, farmers have noticed a harvest increase of 49 percent, with an average yield of 45,25 kg per two beds. That number is an increase of 14,75 kg compared to the farmer's regular treatment with a maximum yield of 30,5 kg per two beds.
The success of the NPK Pelangi JOS fertilizer can also be seen in the demonstration plot with various commodities in several areas, such as Bojonegoro Regency, East Java, for rice commodities with a 36 percent increase in yield, or an average of 8,7 tons per hectare from the previous 6,4 tons per hectare. Other successful applications of the NPK Pelangi JOS can also be seen in Bolaang Mongondow, North Sulawesi, for potato commodities with an increase of 2,5 tons per hectare to 13 tons from the previous 10,5 tons per hectare.
"In addition to food crops, the NPK Pelangi JOS formula has also been adapted for horticulture to achieve maximum yield productivity. This can be seen from the Chinese cabbage harvest," said Indah.
A member of the Mitra Tani Parahyangan Farmers Group, Fajar, said that the NPK Pelangi JOS fertilizer is very suitable for horticultural crops so it can significantly increase the productivity of Chinese cabbage. According to him, the Chinese cabbage produced by the demonstration plot with NPK Pelangi JOS was more resistant to disease than the regular treatments that are often attacked by leaf spot disease. This clearly benefits the farmers, a higher quality product means higher profit for farmers. (Demfarm/Safaanah)