The Spirit of '45 Bandung Youth Developing Urban Farming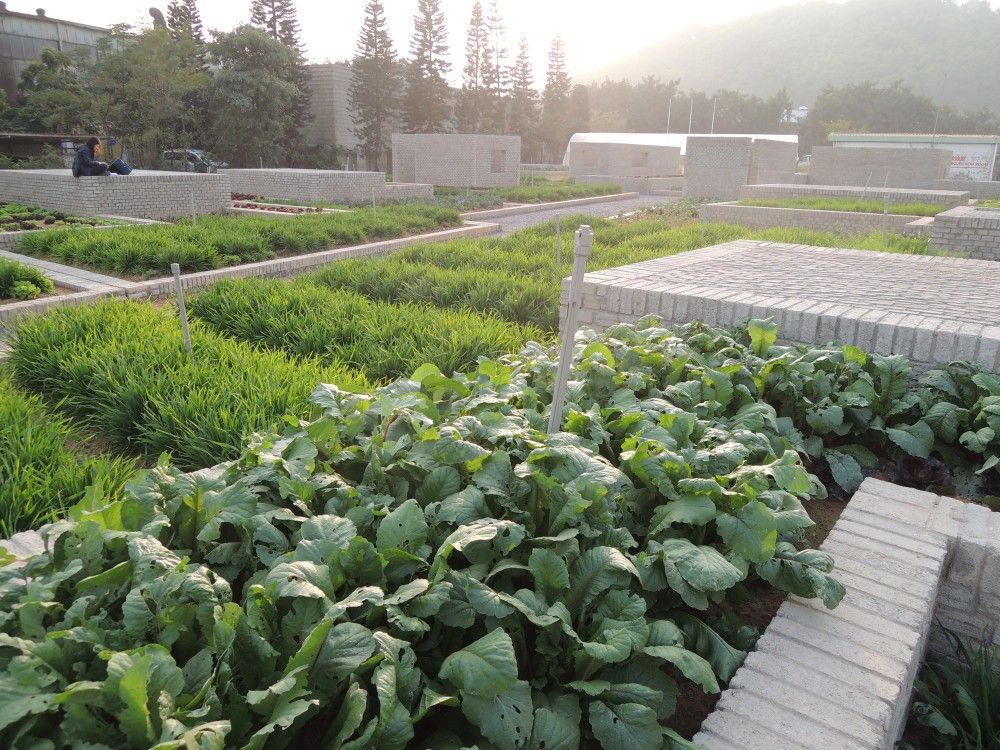 Foto oleh Pinterest
(Istimewa)
During the time where most of us spend our time indoors, this Bandung resident developed the unused space around his neighborhood into a greenhouse. Along with his neighbor in RT 02 Jatisari, Buah Batu District, Doni takes care of the neighborhood's hydroponic garden. On a greenhouse the size of 15 x 4 meters they planted spinach, water spinach (kangkung), and bok choy with pipes as the planting media.
As reported from detik.com, Doni uses fertilizer with a low chemical content to ensure the continuity of the soil and produces higher quality produce. Since its opening in October 2020, the greenhouse has been harvested five times. This shows that urban farming can thrive with some space and a spirit to manage it.
Head of RW 02 Muhammad Nuzul said that they are even able to give the produce to the resident in need as a way of supporting them with nutritious produce. In the future, they are looking to expand to fish farming in a way of further maintaining food security. This neighborhood sees an opportunity to help each other and shows the spirit of togetherness. Wouldn't it be nice if we can see the same spirit around our neighborhood? Let's get to know more about urban farming!
Urban farming as an effort to preserve urban space
The method of farming that Doni and his neighbors are doing is called urban farming, utilizing unused space around a neighborhood or city and constructing it as a greenhouse where farming can be done. With the continuous development of a city, free spaces for farming are getting less and less. But it is not impossible. The limited space can be a challenge, but if it's utilized well, it can achieve the same outcome as RT 02 Jatisari neighborhood.
Generally speaking, farming can be done anywhere. With the proper tools, medium, and strong will, we can have our very own source of produce where we know how and what it may contain. When starting urban farming, we need to pay attention to the type of plants that are planted. Tomato, cabbages, chili, and spinach are excellent choices of plants to start.
Urban farming can also be a great tool to help manage waste in the neighborhood. Collected waste can be composted and the result then can be used as a fertilizer for plants. This can help to lower the cost of fertilizer when doing urban farming. Other benefits of urban farming are the plant produces oxygen and helps to regulate the stuffy and smoke-filled air in a city. Resulting in improved air quality.
Urban farming is the future of the Agricultural Industry
The process of modernization and the spread of developing cities has resulted in the decrease of green lands. Along with the threat of acidic soil from the overuse of chemical fertilization, the future of agriculture is looking bleak. With no space and healthy soils left, there'll be no means of producing food. This is why the conversation around the environment has become a hot topic.
Urban farming has helped to answer some of the concerns surrounding the continuation of agriculture. By utilizing open space around the city as an urban farming space, polluted urban areas can be managed and in time make the environment healthier and more comfortable to live in. With the eliminated space in the urban area, it is almost impossible to find green space to be planted that can be a source of independent food security. When this condition cannot be realized, produce price will certainly inflate and in turn disrupt the welfare of the community. It is why urban farming is one of the ways to answer the concern around food security. With creativity and willpower, each neighborhood can help to increase its own food security.
A community can work together in bringing the vision of urban farming alive. It doesn't have to be on the scale of a city, it can start in a smaller neighborhood like RT or RW. By routinely carrying out these farming activities, a sense of togetherness between neighbors will be awakened and a culture of mutual assistance and cooperation will be created. Urban farming can even bring profits for neighborhoods by selling their extra produce.
While the concept of urban farming may be daunting at times, with a spirit and a little green thumb any neighborhood can join together and start its own little produce garden.